Dear Dharma,
How old is too old to sleep with a stuffed animal? (asking for a friend)
Too Cool for Teddy
Dear Teddy,
The first thing I did upon receiving this question was go directly to Bill the Bear and Bog the Dog, perched comfortably in my bed, and ask them what they thought.  They were both shocked to hear that anyone could be too old, it had never even occurred to them!
In Dharma's humble opinion, there's nothing wrong with sleeping with a stuffed animal, therefore no age limit applies.  It's personal preference, obviously, and if it's something that brings comfort to the person in question, why should they stop?  Life brings us enough stress in so many other ways that it seems we should take our comfort where we can get it.
There's actually a fair amount of research on this topic, so your friend isn't the only one wondering about this – click here for just one of the sites I found in favour of Bill and Bog.
What do Dharma's readers think?  Take the poll below and let us know!
Dharma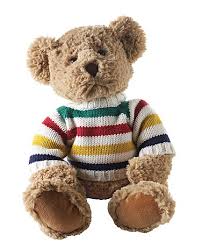 Got a question for Dharma? She's probably got an answer!
Go on, submit your question in the contact form on the toolbar. You know you want to! To submit anonymously, just make up a fake name and email – as long as the fields are populated, it works!
Like Dharma on Facebook at https://www.facebook.com/askdeardharma and on Twitter at @deardharma