Hello and happy Sunday everyone!
Dharma has received a few questions over time about job interviews, which we all know can be stressful. However, there are a few steps you can take to make things easier on yourself and put yourself in the best position possible to get that job!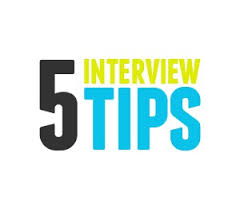 Before the Interview – Do Your Research
This is so important, can't emphasize it enough – do your research!  Learn everything you can about the company you are applying with.  It couldn't be easier in this day and age – scour their website for the information you need to gain a solid understanding of what they do and what they stand for.  Also, find out what you can about the person who you are interviewing with.
And here's an extra little tip…  If you are bringing any type of portfolio add a printed page or two from their website.  The Home page and the About page should do the trick – it gives an instant visual that you have come prepared, and creates an excellent first impression.
You should also bring at least 2 copies of your resume – 1 for you and 1 for them, just in case.
Dress the Part
Dressing the part really depends on what type of position you are applying for.  You wouldn't show up for an interview for a retail position with La Senza in a business suit, and you wouldn't show up for an office job interview donning your best Lululemon's.
My dad always said it's better to be overdressed than under-dressed (and trust me, he walked the talk!), so always make the effort to look clean, tidy and professional, no matter what the job.
Be on Time
Obviously, being late to an interview is a big no-no, so give yourself lots of time, and know where you are going.  If you are directionally challenged like me, take the time the day before to do a drive-by so you are confident and fully prepared.
On the same token, don't be too early either.  There's nothing worse than being told "so and so is here for their interview" an hour before it starts.  Arriving 10 minutes prior is the perfect amount.  It doesn't put any strain on the interviewer to try to accommodate an early start, and it prevents you from making a poor first impression as you sit endlessly in the lobby looking awkward.
Question Them Too
Towards the end of the interview, they will always ask if you have any questions for them.  Nothing worse than a weak, "No, not really, I think you've covered everything off already."  They've put it in your court, giving you the opportunity to further showcase yourself, so for you to just lamely drop the ball and left it bounce offside is not how you want to close.
Have some questions ready that they likely won't cover off in the interview – ask them how long they've been with the company and what is their favorite thing about working there.  Ask them what the top priorities will be once they get someone hired for this position and ask what some of the challenges the person will be facing.
This allows the interview to end with their answers and on their terms.
5.     After the Interview – Follow Up
Is this important?  Incredibly.  You would be surprised at how many people don't do this which is baffling, since it takes 5 minutes to send an email.  IMHO, this should be done the day of the interview, but maybe not 5 minutes after you've walked out the door.
Give it a couple hours before you come back to wow them again.   Spell their name properly, thank them for their time and highlight a couple of things you found interesting/helpful/exciting about the interview.
Once you've taken these 5 steps, you can feel confident that you've done the best you can, and now the rest is up to the Universe.  Remember, not every job is for you, so if you don't get the first one you apply for, don't be discouraged – just dust yourself off and try try again!
Dharma
Got a question for Dharma? She's probably got an answer!
Go on, submit your question in the contact form on the toolbar. You know you want to! To submit anonymously, just make up a fake name and email – as long as the fields are populated, it works!
And be sure to follow Dharma everywhere! https://www.facebook.com/askdeardharma
Instagram too! https://www.instagram.com/dear_dharma/
And of course, Twitter… @deardharma