Hello everyone and happy Sunday!
Dharma is happy to have Victoria back as a guest blogger with some words of wisdom on how to get your hair back in shape after a long winter!
Victoria is a beginner writer from Brooklyn, New York who graduated from NYC University with a degree in Arts and Sciences.   She has many hobbies, with writing being her favourite.  She has written for her university and now writes blogs mainly about haircuts, hair care and different tips on hair styling for both ladies and men.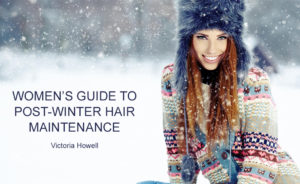 Want to restore the strength of your locks after the harsh winter? Learn important elements of post-winter hair care and enjoy the beauty of your locks.
Eliminate Winter Damage
We recommend starting a new season with an appointment at a Hair Salon in NYC. Your hairdresser will do his/her best to eliminate winter damage of your locks. First of all, this is a great possibility to fix up your ends and prevent further damage.
Look for Spring Inspiration
A new hairstyle is a great reason to start this spring with an appointment at a Hair Salon in NYC.  (Dharma says – if you aren't in the NYC area code, get in touch with your favourite local stylist!)  Spring is the time to look for new experience and new inspiration. Don't be afraid to change your look and style radically!
Restore Moisture Balance
Rich hydration is the most important element of post-winter hair maintenance. Extreme weather conditions like cold air, low temperatures, and fierce winds make your hair look dry. Your main goal is to rejuvenate moisture balance and make your locks feel hydrated again.
Put Heated Tools Away
Heated appliances together with cold weather can cause dehydration of your hair. Once you've decided to repair your hair from winter damage, you should minimize the use of heat. Your relationship with heated tools need a break, but you will get back together later.
Nurture from the Inside
Our body, as well as our hair, tends to experience a deficiency of important vitamins and other elements in the winter season. When spring comes, you should pay more attention to your diet. Fill your fridge with fruit, vegetables, nuts, meat, fish, and greens. These products contain elements which can make your hair feel strong and healthy again.
Get more useful tips for your beauty here http://lerevehairsalon.com/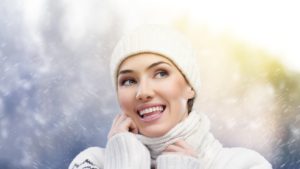 Got a question for Dharma? She's probably got an answer!
Go on, submit your question in the contact form on the toolbar. You know you want to! To submit anonymously, just make up a fake name and email – as long as the fields are populated, it works!
And be sure to follow Dharma everywhere! https://www.facebook.com/askdeardharma
Instagram too! https://www.instagram.com/dear_dharma/
And of course, Twitter… @deardharma