Dear Dharma,
You seem like a fun lady people enjoy spending time with, maybe you can help.
I am part of a group of 3 close friends – we've know each other for over 15 years.  I know through thick and thin they will always be there for me, but lately it has been harder and harder to get us all together. It seems life just keeps getting in the way.
When we do meet up, we always say, 'This has got to stop, let's get together more often.'  Then we part, and it's more of the same.
We also struggle with things to do together, you know, something outside the usual meeting for drinks or a movie.  I guess we're in a rut, any advice on how to get out??
Sincerely,
Thank You for Being a Friend
Dear Friend,
You and your friends are a victim of the times – too much to do and not enough hours in the day, right?  At the end of the day, however, the most important thing we have in our lives are friends and family, so making them a priority is a worthy goal.
At the end of your drinks/movie date, do you already have your next outing scheduled?  Getting something in the calendar right away might help, as opposed to "Let's do this again soon" as everyone parts, and then nothing… Setting the next date right then will create momentum, which might help ensuring more frequent time together.
And to the best of your ability, everyone has to commit to sticking to that next date!  If it feels like something you can schedule over, then sure enough, you will.  Of course, life does happen and there needs to be some flexibility, but if it's counted on that it can easily be skipped and rescheduled, you'll just continue on in this rut.
In regards to things to different things to do, I'm not going to lie – count me in for anything with food.  Maybe turn this into a supper club, where you all take turns trying out the latest and greatest restaurants in your city!  Or maybe a potluck and you all take turns hosting.
What about an exercise class that you all take together?  Followed by coffee and dessert, of course… 🙂 Check the rec centers in your area to see what they offer.  This could be a good way to combine being social with keeping active, so a win- win.
If not an exercise class, how about some continued education?  There's always lots of interesting classes going on where you can spend time together while building a skill set or learning something cool – and it definitely will give you something to talk about afterwards!
Hopefully Dharma has given you some starting points, and I would love to hear back from you in a few months to see if any of this works!  And if any of the readers have some other suggestions, please feel free to share in the comments…
Dharma
p.s. I just thought of another idea!  Check out the pubs in your area – lots of them have things during the week, like Trivia Night, or Music Bingo – always lots of fun!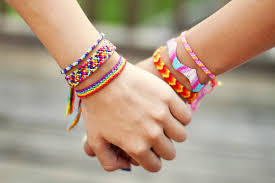 Got a question for Dharma? She's probably got an answer!
Go on, submit your question in the contact form on the toolbar. You know you want to! To submit anonymously, just make up a fake name and email – as long as the fields are populated, it works!
And be sure to follow Dharma everywhere! https://www.facebook.com/askdeardharma
Instagram too! https://www.instagram.com/dear_dharma/
And of course, Twitter… @deardharma