Dear Dharma,
My boyfriend and I got engaged a few months ago. We are both over the moon and I have no doubt that he is the person I'm meant to be with.
Rather than jump on the planning train, we have decided to take our time with the wedding for a number of reasons – our sky high mortgage, my new job and hence limited vacation/honeymoon time, etc.  We are both pretty relaxed about it and consider it something to look forward to when we get around to it…
Our friends and family think differently. We are forever fielding questions of when is the wedding, why aren't we planning it, and don't we think we should get on it already?! At first we just laughed them off, but now it's just plain old annoying. What's the best way to say "Thanks, but no thanks" to the peanut gallery?
Not Bride-zilla
Dear NB,
Congratulations on your engagement!  How exciting!  Will it be a big wedding?  Have you set your date yet?
Oh, haha Dharma, what a card you are…!
Yet somehow that kind of illustrates the point – it really is the natural flow of that conversation, isn't it…  It just kind of pops out of your mouth before you've put a moment's thought into it and there it is.  So try not to take offense or get annoyed when it is used as a simple add on to the congratulatory wishes.  It's as much a knee jerk response as anything.
Try and understand that any time you step away of the norm, people are going to question it.  If we created a flow chart, it would look something like: dating = when are you moving in together = when are you getting engaged = when are you getting married and as soon as that knot is tied = when are you having kids.
Take a step off that very beaten path and people don't really know what to do with it. They try and badger you into falling back in line with everyone else, especially if that's how they did it.
How about this for a response when you get asked the dreaded question… with the sweetest of smiles – "Nope, we haven't set a date yet. I'm giving him/her a chance to change his/her mind!"
Dharma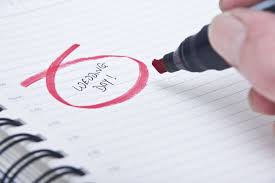 Got a question for Dharma? She's probably got an answer!
Go on, submit your question in the contact form on the toolbar. You know you want to! To submit anonymously, just make up a fake name and email – as long as the fields are populated, it works!
And be sure to follow Dharma everywhere! https://www.facebook.com/askdeardharma
Instagram too! https://www.instagram.com/dear_dharma/
And of course, Twitter… @deardharma