Hello everyone and happy Sunday!  Hope you are enjoying whatever the day brings your way!
Unless, of course, you can't think of anything to do and you're just plain old bored.  Dharma can't help everyone with that, but if you live in the Vancouver area, Dharma has some great advice on things that may make you want to get out there and carpe diem!
The Twilight Drive-In
I recently did this for the first time ever – The Twilight Drive-In!  Yes, an actual drive-in movie, all old school with the dancing popcorn and everything!  On a night when the weather is all summery, you need to get there early enough to get a good spot, but that's okay.  It gives you time to get settled in, have some dinner (they have a concession stand that sells hamburgers, hot dogs, popcorn, candy, etc.) and get your radio tuned in.
People really get into it, turning their flatbed trucks the wrong way 'round, tossing a mattress in the back and piling all in.  Others set up a camp of lawn chairs and blankets and hang out with friends and family.
The Twilight is also pet friendly, which can make a fun way to spend some time with Bob the Dog – even though he probably doesn't want you learning how he spends his days by watching The Secret Life of Pets, which is now playing.
Reasonably priced, a really great way to spend an evening.
Krause Berry Farms
Not a night owl?  How about some berry picking out at Krause Berry Farms?  This place has grown up so much over the years, but they still carry the feeling of days gone by…  Their sprawling grounds are immaculately kept and there is something for everyone.  Depending on the time of year, you can fill bucket after bucket with strawberries, raspberries, blueberries – or if you're not that ambitious, you can skip the pick and just buy them in the Market for a slightly higher price.
While you're there, you have to check out their bakery, it's amazing.  They have what Dharma calls The Mile High Pie (I don't know what it's actually called, but you'll know it when you see it) – mounds of fresh fruit on a custard based pie… oh my goodness, so delicious.
The newest addition at Krause is their winery.  A winery – what fun!  A beautifully set up little place where you can try some of the best fruit wine on the market… They have apple, blackberry, and rhubarb wines, just to name a few, and they are all fantastic.
A great way to spend the day – if you've never been, you need to add it to your bucket list.
Vancouver Canadians
And just for a nice, well-rounded suggestion list – how about a ballgame?  Having just gone to my first ever Canadian's game, Dharma can definitely say it's worth the effort.  Hopefully you know more about the game than Dharma, who realized everything she knows about baseball she learned from Meatloaf – but even so!
The Nat Bailey Stadium is a gem of a venue tucked neatly in the middle of Residential-ville – I honestly didn't even know it was there…  The atmosphere is great fun, and nothing could feel more like summer.
There are lots of choices for food and bevvies, and the line-ups move pretty quickly.  Depending on when you go, you might even get a fireworks show.  It's quite the impressive display and it definitely adds to the enjoyment!
Tickets are incredibly reasonable, allowing you to take the whole family, or to go with a bunch of friends.
Hopefully some of these suggestions inspire you to get out there and carpe diem!  And should you have anything to add to the list, please feel free to do so in the comments section below…
Dharma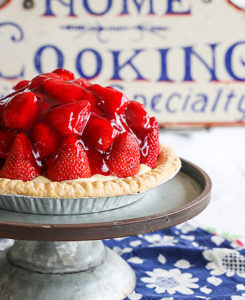 Got a question for Dharma? She's probably got an answer!
Go on, submit your question in the contact form on the toolbar. You know you want to! To submit anonymously, just make up a fake name and email – as long as the fields are populated, it works!
And be sure to follow Dharma everywhere! https://www.facebook.com/askdeardharma
Instagram too! https://www.instagram.com/dear_dharma/
And of course, Twitter… @deardharma