Dear Dharma,
I'm starting to feel like life is passing me by, not because I am doing nothing, but because I'm doing everything!
I keep telling myself I am going to take on less, free up more for myself, be able to have time to stop and smell the roses… but then I say yes to every event, favour and outing that is asked of me!
I start to say no… then say, well let me see if I can make it work, then within a few hours I'm calling back committing to yet another activity.  What's wrong with me?!?!?
Please help…
A Real Busy Bee
Dear Busy Bee,
My oh my, how I understand where you are coming from.  I actually schedule pockets of time with "Don't schedule anything here!" in order to create little cushions of down time… and then that next opportunity comes in to do something else and bam, quiet time gone.
So I don't know what's wrong with you, but whatever it is, it's wrong with me too!
It's like we don't want to miss out on anything.  I think some people are just programmed like that.  It's like being acutely aware that time is ticking away and if we're not making the very most of it, experiencing every possible thing available to us, it feels wasted.
For others, having that down time IS making the very most of it and they don't feel the pressure to do any more than exactly that.  I often look at that type of person and think how lucky they are, that they can just do nothing and not have an anxiety attack.  They aren't at all bothered by my notion that life is passing them by!  Right now!! As we speak!  And then I have a fricken anxiety attack just watching them.
So, yeah, ha, I might not be the best source for you, but maybe a few things to think about…
Keep, or start, scheduling that personal quiet time, and honor that commitment like you would honor a commitment to anyone else.  Promise to do that for the next month, stick to it and see how it feels once you've gotten used to it.
And, I know this sounds contrary, but have a plan for that "no plans" time.  I don't know about you, but if I just have a blank space in the calendar, I'm going to fill it faster than a martini glass.  Yet if I schedule a massage, or a walk on the beach, or commit to reading my BookClub book, then it appeals to my task oriented nature, and I will get it done.  Aha, but see what I did there?  I had some down time…
Also, next time something comes up and you think, "Hey! I'm going to take that on!" – just don't.  Not right away.  It's like trying to control impulse shopping.  When you see something you want to buy right now, put it down and walk away.  If you're still thinking about it and still want it 20 minutes later, you can have it.  If you apply that principal here, what seems attractive in the moment might lose its appeal a few minutes from now.
How about this – I promise to commit to these things for the next month if you will – and then we can both report back, okay?
And devoted Dharma followers, if you have anything you think might help me and the Busy Bee, please feel free to chime in!  Comments welcome below…
Dharma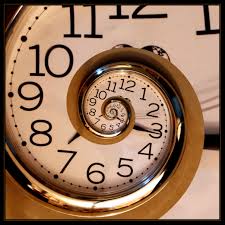 Got a question for Dharma? She's probably got an answer!
Go on, submit your question in the contact form on the toolbar. You know you want to! To submit anonymously, just make up a fake name and email – as long as the fields are populated, it works!
And be sure to follow Dharma everywhere! https://www.facebook.com/askdeardharma
Instagram too! https://www.instagram.com/dear_dharma/
And of course, Twitter… @deardharma