Well, we've had quite the week on Dharma, with all that Naked Gun talk… and I thought this dating commentary would be the perfect follow up.
Let me introduce you to this week's guest blogger Molly.  Currently a single girl, she's dabbling in some online dating and thought we might be entertained by some of her escapades…  Welcome to the first edition of Tinder Tales!
——-
Tinder Tales – 1
Hey there! Follow me through the wild ride of online dating in Vancouver, BC.
Here's a little bit about me and how I ended up on multiple online dating sites.
I am a late 20 something woman who works in business. I love my dog, my life and feel I'm a good catch besides being a tad bat $hit crazy at times – but being vanilla is so overdone.
I've been single for the past 8 months because my last disastrous relationship ended in flames due to him wanting to be a professional fighter and me not supporting that – not to be rude, but he's in his mid-30's and couldn't hold a job as he pursued his dream of being the next GSP – fml. Now I'm on Tinder, Bumble and eHarmony.
My first match:
After weeks of conversations going nowhere, multiple perverts, dick pics, swingers, and men who want the milk before the cow… I came to my first date.
I was so excited! He was a gentleman who wanted to take me to dinner – a real date, not an interview! He had a job, a cool haircut and friends! He even owned his own apartment – which is a feat in Vancouver.
I show up thirty minutes late… and arrive to a man who looks nothing like his picture… he was polite and we did the awkward hug. The conversation was nice… except for the fact we had nothing in common… Who does triathlons? Is that a normal thing? Has he heard of Netflix? GOT? Am I right?
I was putting back drinks like they were going out of style and feeling pretty good at an awful Thai restaurant… except I couldn't figure out how he didn't look like his pictures at all… like at all… was it his brother? I didn't bring it up because I thought it would be rude. Plus the picture I use is when I was 10 lbs lighter with blonde hair.
Also, I asked if he had been married before and he laughed and said yeah, for 6 weeks…apparently he and his ex-wife thought getting married would help their terrible relationship – he then said, "Relationships, right…"… righttt… righttt…
F****CKKKKKK. I shaved my legs for this.
The date ended – awkward pause and a hug. I ghosted him. (Ghosted = didn't reply to his further msgs/ calls) Don't hate me Dharma fans, he looked nothing like he said he would. It's like sending a picture of Leo D and Jonah Hill shows up.  And triathlons!
p.s  I deleted my e Harmony account – not what I was looking for and mostly Americans.
Stay tuned for the next date… that includes a potential one nighter where I lost my car.
Lots of love and liquor,
Molly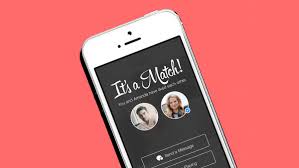 Got a question for Dharma? She's probably got an answer!
Go on, submit your question in the contact form on the toolbar. You know you want to! To submit anonymously, just make up a fake name and email – as long as the fields are populated, it works!
And be sure to follow Dharma everywhere! https://www.facebook.com/askdeardharma
Instagram too! https://www.instagram.com/dear_dharma/
And of course, Twitter… @deardharma