Hello and happy Sunday!
One of the best things about summer is the multitude of farmer's markets to enjoy.  I'll admit to being a junkie, and no matter where I am in the world, if I can find one, I'm there!
They've become hugely popular over the years, and Dharma thought you might need some advice as to which ones to check out.
Penticton Farmer's Market
The Penticton Farmer's Market is for sure one of Dharma's all-time favorite places to go – and holy Hannah, year by year it is growing in leaps and bounds!  When we first started going, it had a two block span.  Now it takes up what seems like half of Penticton – it's fantastic to see such great success!  There are so many great vendors, and so much variety, it's easy to spend several hours there.
I've mentioned previously that some of my tried and true favorite skin care items are purchased faithfully from Merica Natural Beauty Products, and that hasn't changed – but sometimes you have to nourish from within, right?  That's where Great Bear Paleo Bites come in.  If you haven't tried them, you really have to!  If you're not able to make it to the market, you can find Miss Tracy's products available in many other locations – check her out!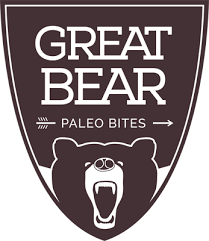 Shipyard Market
Located in beautiful North Vancouver is the unbelievably popular Shipyard Market.  They popped up roughly 5 years ago and have seen an amazing – amazing! – amount of growth in a very short amount of time.  It's definitely a Friday night destination with people coming from all over the Lower Mainland to enjoy the food, live music, and all the cool vendors.
If you're looking for something just a little bit different, be sure to check out French Press Linens for some funky cloth napkins to decorate your dinner table with.  The selection is through the roof, ranging from elegant to cheeky and fun!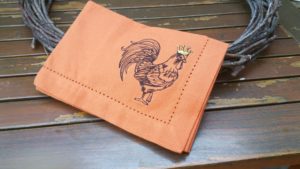 Jean Talon Market
Remember I said, wherever I go in the world!
The Jean Talon Market is located in Montreal and ooh la la… not only is it in the heart of Little Italy, which Dharma loves, it just has the most fantastic atmosphere.  Lush flowers, fruits and vegetables fill your senses at every turn and there are just so many things to touch and taste!  As a side note, I saw my first and only flash mob there and loved every. single. minute of it!  My arm was even in one of the YouTube videos – Dharma's one second of fame!
The best place to buy your maple syrup, as well as a variety of spices… only a few reasons the Jean Talon Market is a must if you are ever in the area.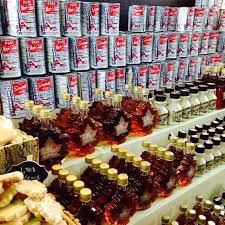 Trout Lake Farmer's Market
Here's another market that has experienced great success and growth over the years.  When we first checked it out, it was small and quaint with not a ton of vendors, but enjoyable nonetheless.  Now it's bursting at the seams with all kinds of wonderment!  It has a great grass roots, folksy feel and a clientele unique to the area.
I always make sure to bring a big shopping bag to the Trout Lake Market, and it quickly fills with things like sauces from the Thai Princess (out of this world, and makes for the easiest of dinners!) and the most amazing balsamic vinegars from Edible Gardens – a staple in the household of Dharma. (*Correction – Edible Gardens is NOT at the Trout Lake Market any longer, but at the Penticton Farmer's Market instead.)
Could go on and on, there are just so many great markets out there (Bellingham, Peachland, Ambleside), but hoping this inspires you to get out there and try some of these for yourself!  Feel free to add to the list in the comments section below!
Dharma
Got a question for Dharma? She's probably got an answer!
Go on, submit your question in the contact form on the toolbar. You know you want to! To submit anonymously, just make up a fake name and email – as long as the fields are populated, it works!
And be sure to follow Dharma everywhere! https://www.facebook.com/askdeardharma
Instagram too! https://www.instagram.com/dear_dharma/
And of course, Twitter… @deardharma