Dear Dharma,
I'm in my mid-twenties and single.  I find the dating scene overwhelming and I'm very particular about who I go on dates with.
Recently, a friend of mine gave my contact information to somebody she thought I would hit it off with and we talked over social media for a week before we decided to have a drink.
As far as I could tell the date went really well. He didn't seem awkward, we had chemistry (as much chemistry as you can have the first time you meet somebody), and we had a lot in common.
But… that was a week ago and I still haven't heard from him. I'm not the kind of gal to get hung up on him "not calling", it's just that I don't understand what happened.
Was it Something I Said?
Dear Something,
Without having him on the line, it's hard to guess at why you haven't heard from him.  However,  I do think you have a few paths to pursue here.
The first being you could text or call him.  You sound like a fairly confident girl of the world.  How about a quick message saying something like, "Thanks for meeting up with me last Friday, and sorry I haven't been in touch sooner – crazy week!  Let me know if you're up for a drink sometime!"
If you don't hear anything back, chalk it up to him being a ghosty jerk and move on.  Who knows why people do what they do. You have better things to do with your time than trying to get into his head.
Another thing you could do if you don't want to be the one who calls first is to poke around with your friend.  She's the one who set you up, maybe she has some information she'd be willing to share.
Lastly, you could leave it alone.  Recognize that you probably don't want to be with someone who can't take the time to follow up, no matter what the reasons are.  It takes 20 seconds to send a text, and as I've said before, people make the time to do the things they want to.
Don't worry; your lobster is out there.  (Yeah, I just watched that episode of Friends.)
Dharma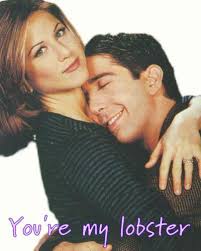 Got a question for Dharma? She's probably got an answer!
Go on, submit your question in the contact form on the toolbar. You know you want to! To submit anonymously, just make up a fake name and email – as long as the fields are populated, it works!
And be sure to follow Dharma everywhere! https://www.facebook.com/askdeardharma
Instagram too! https://www.instagram.com/dear_dharma/
And of course, Twitter… @deardharma