Dear Dharma,
I'm a stay at home wife and mother.  I work very hard to keep our children fed and our home nice.
We bought our house 10 years ago, just moved in and never did anything to make it our own.  I would like to redecorate, not only to modernize, but to create something that reflects more of our personal style.
BUT, my husband wants nothing to do with it.  He would rather spend the time and effort going on trips with the children.  He feels they will get more out of life experiences than new indigo colored towels.  Any suggestions on finding a compromise?
Making It Ours
Dear Making It,
Yes.  Find a compromise.  🙂
Your husband has some valid points as to why he doesn't want to invest time and/or money into a make-over project.  Spending time with the kids, travelling, learning and experiencing new things – all good, right?
However, your desire to make your home feel more like your home is not a frivolous thing.  Having pride in your surroundings and creating an atmosphere that you feel happy and peaceful in makes a difference to your everyday life as well.
Can we not find a way to incorporate both mind sets here?  One less trip in place of a redecorating project?  Maybe don't tackle the whole house at once, but room by room over a period of time, a work in progress if you will.
And any reason the kids can't participate in this, to make it an experience for everyone?  If you all work on it together, wouldn't it be something you would all take pride in once it was complete?  That sounds like a lovely definition of a family home to Dharma…
I just don't see why it needs to be one or the other, forever more…
Would love to hear if this approach works, so feel free to come back and let us know!
Dharma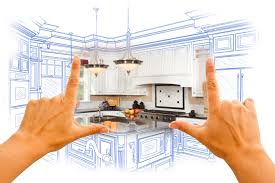 Got a question for Dharma? She's probably got an answer!
Go on, submit your question in the contact form on the toolbar. You know you want to! To submit anonymously, just make up a fake name and email – as long as the fields are populated, it works!
And be sure to follow Dharma everywhere! https://www.facebook.com/askdeardharma
Instagram too! https://www.instagram.com/dear_dharma/
And of course, Twitter… @deardharma