Hello everyone – and happy Sunday to you!
For the second week in a row Dharma has been a guest blogger on other websites, which is very exciting. It's great to be able to reach a wider audience and gain a little bit more exposure to the rest of the world!
This week Dharma has written an article for GoDates on How to Succeed at Online Dating: 10 Proven Ways – and trust me, you don't want to miss it!
GoDates is an excellent website chalk full of dating, relationship and lifestyle information, so be sure to check them out.  And of course, read what Dharma has to say on the topic of online dating, which has been addressed by her a time or two in the past.
Hope you enjoy and would love to get your feedback in the comments section below!
Dharma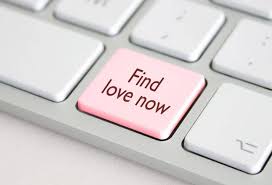 Got a question for Dharma? She's probably got an answer!
Go on, submit your question in the contact form on the toolbar. You know you want to! To submit anonymously, just make up a fake name and email – as long as the fields are populated, it works!
And be sure to follow Dharma everywhere! https://www.facebook.com/askdeardharma
Instagram too! https://www.instagram.com/dear_dharma/
And of course, Twitter… @deardharma