Dear Dharma,
I run a website that offers advice on planning a perfect marriage proposal (The Marriage Proposal – check it out!) and I am contemplating the advice I should give my readers and would love your opinion.
Should a person who is planning on buying an engagement ring buy from a traditional jeweler or embrace the future by buying an engagement ring online?
While a traditional jeweler offers the ability to touch and see a ring in person, a trusted online store can provide amazing value.   Sometimes the value of online shopping allows a person to buy their partner the ring of their dreams.  Should they risk not physically touching such an important and meaningful purchase?
Thank you,
One of your biggest fans!
Well hello there, Marriage Proposal!
I'm honoured that you've come to Dear Dharma for advice on this topic, as your website has so much great information… hopefully some of Dharma's readers have had a chance to check it out.  If not, now's the time!
In regards to this dilemma, my answer is… both.
Ha, sounds like the easy way out from answering this question, but honestly, I think combining both tactics is the way to go here!
To just go online and buy an engagement ring without having done some in person shopping would be a mistake.  First of all, how many people would fully understand what a 1.0 carat F colour SI2 clarity round brilliant cut is if they hadn't seen it first with their own eyes?  Some education is needed in this arena for sure.
Also, you're completely right in mentioning the importance of touching and feeling something as important as this purchase… and you just can't get that online.  Taking the time to get out there and having a sense of what you want and like has to be part of the equation.
So that would be step one – check out some jewellery stores, take notes, and do your homework.  In doing so, you should be able to narrow the list down to a few favourites.
Bringing us to step two. You make a great point when you say that the value that comes with shopping at a trusted online venue can often allow for more bang from the proverbial buck.  And there's nothing wrong with that.  As long as even more research is done to ensure they are indeed "trusted", right?  Read the reviews, check out the Better Business Bureau, stuff like that…
With the homework you've already done by putting feet to the pavement first, and then taking to the net with a distributor you've fully vetted, this seems like a sure fire way to get the best of both worlds!
Hoping both you and readers find this helpful – and thanks so much for your question!
Dharma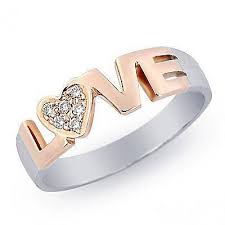 Got a question for Dharma? She's probably got an answer!
Go on, submit your question in the contact form on the toolbar. You know you want to! To submit anonymously, just make up a fake name and email – as long as the fields are populated, it works!
And be sure to follow Dharma everywhere! https://www.facebook.com/askdeardharma
Instagram too! https://www.instagram.com/dear_dharma/
And of course, Twitter… @deardharma