Hello and happy Thanksgiving to all of Dharma's Canadian followers – hope you have lots of turkey and stuffing in your near future.
So here's some random Thanksgiving things to mark the day with:
Did you know that Canadians were the first ever to harvest cranberries?
Did you know that the Canadian Football League has been hosting the Thanksgiving Day Classic since 1958?
And did you know that Dharma now has just over 7000 followers?  7000!! I know, it's not exactly a Thanksgiving fact, but it's still pretty cool, non?
To help Dharma keep building that number, please make sure you are properly stalking her by following on Facebook, Twitter and Instagram.  And invite your friends, share with them!  Dharma is thankful every time you do…
Thanks and happy long weekend!
Dharma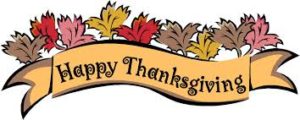 Got a question for Dharma? She's probably got an answer!
Go on, submit your question in the contact form on the toolbar. You know you want to! To submit anonymously, just make up a fake name and email – as long as the fields are populated, it works!
And be sure to follow Dharma everywhere! https://www.facebook.com/askdeardharma
Instagram too! https://www.instagram.com/dear_dharma/
And of course, Twitter… https://twitter.com/DearDharma