Dear Dharma,
I'm turning the big 3-0 in December and want to have a kick ass party to celebrate this time in my life. I'm lucky to have a great group of friends, and over the years have helped plan many of their birthdays. I'm an event planner by trade, so they know that I'm always ready to jump in and lend a hand.
So here's my dilemma – I know I can easily plan the 30th of my dreams, but it would be so much more special if I was able to let it be a bit of a surprise and hand the reins over to my friends for once. The problem is that no one has even mentioned it (despite the fact I've been dropping some not so subtle hints for over a month now).
So what's a girl to do? ASK them to do it, or just start the process on my own?
Birthday Blues
Dear Blues,
Ha.  I could have written this letter myself about a hundred times in my life.  Not saying I've had a hundred birthdays or anything, but…
The part I hate about this – hate! – is that you don't know that they aren't planning some kind of surprise.  The only way to know is to probe.  Which could blow the surprise.  Or even worse is you do nothing at all and then risk that they aren't planning something and then be left with nothing but disappointment.
Here's what Dharma would do…
To spare yourself the drama of second guessing the situation for the next 3 months, just ask.  Yeah, it might blow it a little if there is something in the works, but they should be able to recover.  Call me over organized, but the thought of nothing being done when you want something is a risk I've never been willing to take.  Ask anyone who knows me, they'll more than agree (heads nodding all over the place).
A quiet conversation with one of those great friends that goes something like, "Yup I know, but I just can't help myself! I don't want to get in the way of anything that might be in works but wondering if I can go ahead and send a save the date for my 30th birthday?  If you tell me to buzz off, I will!"  Followed by bashful look.  Or some look that says, "I know I'm annoying, but love me anyway."
Hope it all goes well, and Happy Birthday way in advance!
Dharma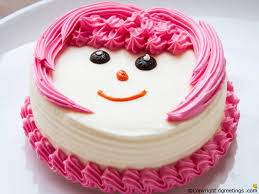 Got a question for Dharma? She's probably got an answer!
Go on, submit your question in the contact form on the toolbar. You know you want to! To submit anonymously, just make up a fake name and email – as long as the fields are populated, it works!
And be sure to follow Dharma everywhere! https://www.facebook.com/askdeardharma
Instagram too! https://www.instagram.com/dear_dharma/
And of course, Twitter… https://twitter.com/DearDharma