Well hello hello, everyone – and happy Sunday!
Dharma is so pleased to have Molly return for her second installment of Tinder Tales!  For those of you who missed her the first time, you can catch up here.
Currently a single girl, Molly's been dabbling in some online dating and thought we might be entertained by some of her escapades…  So welcome to the second edition of Tinder Tales!
___________
Tinder Tales – 2
Hi guys,
Sorry it's been a bit since I last wrote in. My life became one giant mess really quick. Things have somewhat sorted themselves out now so I'm ready to regale you on my search for love in all the wrong places…
Where the f*** did I park my car?
On Tinder I matched with a nice fellow – he had a funny Seinfeld quote in his bio and seemed to have decent teeth in his pictures – PLUS a full head of hair. We briefly texted back and forth – found out he was employed, taller than me (MUST HAVE), and seemed to have a good sense of humour.
I had some time to kill after work before my date so I ended up having 2 glasses of wine with a girlfriend. In hindsight, I shouldn't have done this. It did not give me a cool as a cucumber edge.
I met my date at 7:30pm downtown. He was sitting in the restaurant when I arrived – he was cute, and could hold a conversation. We had a drink and decided to go to another bar – when he stood up I realized he had a smaller frame then me – I'm tall for a girl, so I really hate it when I feel I can bench press my date – and this was totally one of those situations.
Any who, he made me laugh so I decided to look past it. Now, at the second bar we've had 2 more drinks and nothing to eat. The date comes to a close. It's raining and he asks to walk me to my car – what a gent!
Seriously, where's my car?
OH F***. I don't live downtown and can't remember where the f*** I left my car. He laughs and walks me down another block but you can tell he's starting to get pissed because it's pouring rain out.
I say "oh there's my car" to some random black Honda. F***,f***,f**. We stop beside the car – thank god, he doesn't wait for me to unlock it. We kiss goodbye. It was a pretty gross kiss and then he asks if he should come over. Gross. I say no, I'm pretty tired. He says okay and walks off as I pretend to find my keys in my purse.
I wait till he's almost out of sight and call a cab.
What's the cab for you ask? To help me find my car. I paid $12 for a cab to drive me around the neighbourhood until I found it.
There was no second date for this eager beaver. Onward and upward to my next Tinder date. Stay tuned.
Love and liquor,
Molly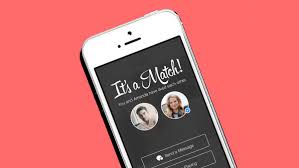 Got a question for Dharma? She's probably got an answer!
Go on, submit your question in the contact form on the toolbar. You know you want to! To submit anonymously, just make up a fake name and email – as long as the fields are populated, it works!
And be sure to follow Dharma everywhere! https://www.facebook.com/askdeardharma
Instagram too! https://www.instagram.com/dear_dharma/
And of course, Twitter… https://twitter.com/DearDharma