Dear Dharma,
Right. I'm a long time reader, first time writer. Anyways, here is my personal issue.
A couple months ago, I got a new girlfriend. We started out great until later on when I learned she has temper issues and now almost every day she either talks to me harshly for no reason or demands we always do things her way.
Since her first angry rant, things have been going up and down causing me to lose my own sanity. But the problem is we can't even break up because we're both too fragile to do so. However, if I keep dating her, or even end up marrying her in the future I will most likely go completely bonkers.
Is there any advice you could offer to either one or both of us?
Fragile in Ferndale
Dear Fragile,
Ummm, yeah.  How about don't marry a person that makes you miserable.  Like, really.  Please don't do that.  Can you promise Dharma you won't marry this girl?  Promise me.
So… you know you have a say in all this, right?  Because, although I'm sorry for what you are going through, you have completely, 100%, chosen to be a victim of your own decisions, or lack thereof.
There are many situations in life where we become unwilling victims.  Job loss, rape, hurricanes, earth quakes, disease, airplane seating… You can see the difference between these things and your circumstances… non?
You are just a couple of months into this relationship – seriously, how great could it have been at the beginning (what, like 5 weeks ago?) that it's got you all tied up like this?
You've already predicted your future and you've written yourself in as the protagonist of your own tragedy – does that sound like a smart move to you?  Is that the kind of person you want to be, my friend?
I'm not sure what factors you have going on that make you so fragile, but I can guarantee you will be a lot more so should you continue on with this relationship.
If you truly don't think you can summon the courage and self-respect to get yourself out of this, I would implore you to seek outside counselling.  Or give me her phone number, and I'll break up with her for you.
Dharma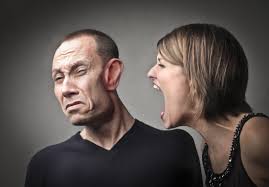 Got a question for Dharma? She's probably got an answer!
Go on, submit your question in the contact form on the toolbar. You know you want to! To submit anonymously, just make up a fake name and email – as long as the fields are populated, it works!
And be sure to follow Dharma everywhere! https://www.facebook.com/askdeardharma
Instagram too! https://www.instagram.com/dear_dharma/
And of course, Twitter… https://twitter.com/DearDharma