A little something to get you through the post Christmas blues… the third installment of the Naked Gun series!  These were some of Dharma's most popular posts of 2016 – hope you enjoy them the second time around!
Hello and thanks for coming back to day three of The Naked Gun, inspired by the following question:
Dear Dharma,

I'm late 20's and online dating.  Seriously, what is it with guys sending me pics of their dicks??

Not Even Kidding
Because I quickly realized I wouldn't be able to do NEK(id)'s question any real justice, I reached out to a number of people with a variety of questions, and man oh man, the responses came tumbling in.  So much so that Dharma decided to break it down into manageable portions – if we did it as one post, you'd be limp from exhaustion half way through.
Here are the questions that Dharma sent out:
Does this really happen?  Do girls like this? Why do you think guys do this?  Do guys think girls like this?  Do girls do this?
Yesterday Dharma admitted to feeling very out of touch when she looked at all the answers from the question "does this really happen?"  And yes, yes it does, so much more than she realized.  Pretty much every female under a certain age has received more than her fair share of dick pics
So moving on from that learning lesson, Dharma asked – do girls like this?
Now, you would think that if dick pics are as prevalent as it sounds they are, that the reason guys are doing this is because girls are digging it… Right??
Umm… guys?  No.  No, they are not.  They don't like it at all.
Here's a sample of answers to back that:
"NO, girls do not like it! In fact, dick pics usually end up being screenshots and then shared with our girlfriends and severely mocked."

 "I think most girls find it offensive more than anything."

 "OH GOD NO! This was the absolute bane of my existence when I was online dating.  Women don't like this at all." 

 "Absolutely NOT – and FYI to men sending dick pics… if you ever screw over the girl… they show that pic to all their friends and we die laughing."

 "It is NOT impressive…"

 "Some girls like it some don't."

 "I have received WAY too many unwanted dick pictures over the years.  Most women don't like dick pictures. There are a few select ones who actually do (Dharma says see above) and ask for them, and those women have screwed the rest of us over because now every unsuspecting woman who is just looking for a decent guy to date is met with an erect."

 "If a guy did this to me, I would be pretty turned off."

 "Kinda like a cat call but more offensive. I will ditch the guy as soon as I see his one eyed snake. (Haha autocorrect tried to make me spell snack ayoo!)"

 "I don't understand it! I've had guys say "Hi my name is blank" and then WHAM dick pic. Then you are left going "Okay, my name is Sally…"  Awkward."

 "I feel like it should be a PSA announcement on online dating sites that women genuinely don't like pictures of strange man junk."

 "We don't want to see them and unless a woman requests it from you, they need to keep those pictures to themselves… Or never take them in the first place. The dick pic is the fastest way to come across as a creep. They need to stop."
They need to stop.  Pretty much sums it up, doesn't it. 
Not one person said, "Meh, no big deal."
I can't imagine any female readers are surprised by this feedback, and I'd be super interested to know what guys think about it.
Feel free to add your thoughts in the comment section below.
Tomorrow we will look at why it is guys do this (is it because they think girls like it and want it?) and what it is they are trying to accomplish with sharing their photographic skills with the world… cuz let's face it, once you hit send, it's out there for the world to see…
Dharma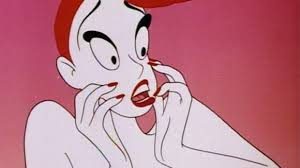 Got a question for Dharma? She's probably got an answer!
Go on, submit your question in the contact form on the toolbar. You know you want to! To submit anonymously, just make up a fake name and email – as long as the fields are populated, it works!
And be sure to follow Dharma everywhere! https://www.facebook.com/askdeardharma
Instagram too! https://www.instagram.com/dear_dharma/
And of course, Twitter… @deardharma