Hello and happy Sunday, everyone!
If you're anything like me, you can hardly believe Christmas is right around the corner… how did this happen?  Weren't we just drinking margaritas in the sunshine?  Huh, I guess that was 4 months ago…  Time flies…
Christmas can be a stressful time – taking on more social obligations when your schedule is already packed, spending money we don't always have, colder weather – blech!
But wait!  It's easy to lose sight of a really important factor in all of this, which is that you do have a say!
Before the season gets out of control, take some time to decide on the things that are important to you and find ways to inject some sanity into the holidays.
You may have heard that Dharma is pretty keen on making lists… so first things first – get organized!  Figure out all the things you have to do, so you know how to incorporate the things you want to do…
Then make your wish list.  If you had endless time on your hands, what would you want your Christmas to look like?  Then find ways to add those things into your life…
Stumped for lovely Christmas things to do?  How about starting a puzzle?  Organizing a games night with close friends?  Baking because you want to, not cuz you have to…  Building a gingerbread house with the kids… Filling up some mugs with hot chocolate and taking a drive to look at the festive lights.  Playing Christmas music and laying underneath the Christmas tree in your living room – it's fun, try it!  🙂
Also, try googling some of the things going on in your area – you'd be surprised at all the little community things there are to do, a lot of them free of charge…
Bottom line; don't let yourself be victim to the chaos.  Find the time to breathe and enjoy, and don't take on more than you can handle.  Saying no is not a crime, and Santa won't hold it against you.
Dharma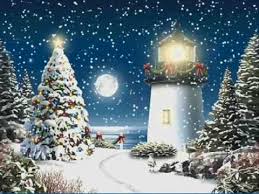 Got a question for Dharma? She's probably got an answer!
Go on, submit your question in the contact form on the toolbar. You know you want to! To submit anonymously, just make up a fake name and email – as long as the fields are populated, it works!
And be sure to follow Dharma everywhere! https://www.facebook.com/askdeardharma
Instagram too! https://www.instagram.com/dear_dharma/
And of course, Twitter… https://twitter.com/DearDharma