Hello there everyone and happy Sunday!
Thought we would take a last look back at 2016 from a Dharma point of view and at the same time issue a big old plea for your assistance.
Since Dharma started, we've answered almost 300 questions (keep them coming!) and the site has received almost 23,000 hits.  We added Instagram to our portfolio which helped finish the year with more than 8,200 followers overall.  Not too bad, right?
Dharma's got some pretty lofty goals for 2017 and could sure use your help in achieving them.
If you're already following on Facebook, thank you so much.  The best thing you can do to help Dharma continue to grow is to share and forward posts as often as you can without feeling that you're annoying people…  🙂
Also, inviting your friends to Follow Dharma on Facebook is a great way for Dharma to increase her followers, and it's super easy.  Just click on Invite Friends from the Dharma page, and then select anyone you like.  That's it, that's all.
And if you're not yet following on Facebook, what are you waiting for?!  The time is now!  Just click here and then click Like.  So simple, non?
Alright, that's enough shameless begging for today.  We're listening to all George all day on Sirius FM (channel 13 for those who need to immerse) and that's the extent of Dharma's goals for the day!
Thanks in advance for any and all of your help – so much appreciated.
Dharma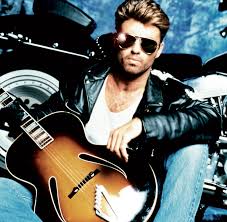 Got a question for Dharma? She's probably got an answer!
Go on, submit your question in the contact form on the toolbar. You know you want to! To submit anonymously, just make up a fake name and email – as long as the fields are populated, it works!
And be sure to follow Dharma everywhere! https://www.facebook.com/askdeardharma
Instagram too! https://www.instagram.com/dear_dharma/
And of course, Twitter… https://twitter.com/DearDharma