Dear Dharma,
Love your blog, keep up the great work!
I have some time off coming up and plan on doing nothing but movie watching to relax and recharge.  It came up recently that I had never seen Top Gun and upon pointing this out I was looked at like I had horns shooting out of my forehead and immediately made to watch it. I'm now wondering what other 80's cult classics have I missed out on.
If you were to name your top 6 80's movie must watches, what would they be?
Cheers,
Paradise City
Dear Paradise City,
You hadn't seen Top Gun???  What the hell!  I'm glad you took steps to rectify that situation as quickly as you did.
And thank you, by the way, for this question.  You've definitely tapped into Dharma's strong suit and given us a fun way to start off the New Year.
6 movies, you say?  Well, alright then, let's do this!  And before you ask or jump to any massive conclusions, these are not in order of preference.  It's just how they popped into my head.
Recently having celebrated its 30 year anniversary, The Breakfast Club has experienced somewhat of a revival and is a hit once again with crazy kids all over the world.  In its time, it was cutting edge.  Watching it now for the first time, it won't quite seem like it, but a classic nonetheless, and a must see.
Don't ask me how many times I've seen this movie.  Seriously.  This was the very first movie I ever owned (on Beta – hahaha – a prize if you even have a clue on what that word means!) and it basically played on a loop.  I actually still have it, so if the museum of Are You Kidding Me needs a copy, drop me a line.  If you're a dancer, or wanted to be a dancer, or imagined you were even any good at dancing, this one's for you.
Nobody puts Baby in the corner.
If that line means nothing to you, get on it.  Or, if you'd rather, I could act it out for you.  I do know all the lines, and ooh, and I've got the moves too, my friend.  Dharma's got the moves.
On a rare date that my parents knew about, I saw this movie in the theatre with my first real boyfriend.  Fantastically funny and a little bit twisty for its time, it actually received a standing ovation – at a movie theatre!  Can you believe it?  Would that even happen nowadays?
This is a special one that's aged well, and caters to a wide audience.  And if you don't walk away wanting to be Jessica Rabbit, or wanting to marry her, I don't know what's wrong with you.  And remember, she's not bad.  She's just drawn that way.
Oh Michael J. Fox.  How can you not love him.
The best of its box set, although the other two that followed hold their own.  You're rooting for Marty the whole way through, and if you're not on the edge of your seat waiting for that lightening to strike, then I've got nothing.
The scene with Duckie serenading Andie is the best.  The highlight of the whole movie, if you ask me, but those two minutes make it all worthwhile.
Except I wasn't Team Duck at the time – I had the biggest crush on Blane.  Looking back, I don't really see it, but I sure did back then.  Even though he was a weak, weak man.
Dealing with social issues of class and category, and throwing in some high fashion to boot, a chick flick with a great soundtrack…
I know, I know, you said 6 – but I had to throw this one in, cuz the 80's without Ferris is like popcorn without butter.
If you can't contact with the monotone drone of. "Bueller.  Bueller.  Bueller." then you're just straight up missing out on a huge part of 80's pop culture.
So there's Dharma's Top 6 list of movies to see from the 80's.  And although I only referenced the soundtrack in one instance, they pretty much all feature some of the best music of that decade.  "Oh Yeah", "The Power of Love", "If You Leave"… I could go on and on, but once you see these classics, you'll know.
To be fair, I'll confess to a few I've missed along the way – and I'll even add them to the 2017 bucket list just so I'll never be mocked in the harsh way you were for letting Top Gun pass you by.
The Outsiders
The Karate Kid
St. Elmo's Fire
That's right.  I never saw St. Elmo's Fire.
I know Dharma's readers have their own ideas as to what should have made this list, or what should forever be forgotten, so feel free to chime in down below in the comments section!
Dharma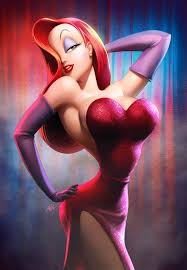 Got a question for Dharma? She's probably got an answer!
Go on, submit your question in the contact form on the toolbar. You know you want to! To submit anonymously, just make up a fake name and email – as long as the fields are populated, it works!
And be sure to follow Dharma everywhere! https://www.facebook.com/askdeardharma
Instagram too! https://www.instagram.com/dear_dharma/
And of course, Twitter… https://twitter.com/DearDharma