Dear Dharma,
I'm finding that my money situation is slowly getting worse and worse. I've started coming up with a budget plan and all the basic things. Do you have any extra tips for getting your debt under control?
Feeling Frazzled
Dear Frazzled,
Good for you on two counts – 1) recognizing and facing the problem and 2) taking some action by creating a budget.  You can't get things under control without one.
A couple of really important things about budgets – a) you need to stick to them and b) they need to be realistic, otherwise you won't stick to them.
So when working out your budget, you shou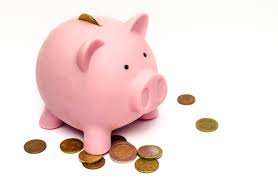 ld i) have a strong understanding about how you currently spend your money, ii) identify the logical spots to start making cuts and iii) be realistic about your lifestyle and what you are truly willing to sacrifice.
Maybe the most important point there is iii).  Because the realty is if you (fill in the blank) and it costs (fill in the blank) per month and you know you aren't willing to sacrifice or cut that back that particular item, then not having it reflect accurately in your budget will only backfire.
An example is I used to record a certain item in my budget as $400 (say, groceries) per month, because that's how much I wanted to spend – but the reality was I almost always spent $475 on that item every month, so right out the gate, my budget was hooped.
Once I admitted I spent $475 each and every month on that item and accounted for it, I was able to come in on time, on budget.
Another thing you can do is make a list (whaaaat?  A list, says Dharma?) of things to keep yourself entertained that don't cost a lot. There's nothing worse than feeling like you are missing out on things because you can't afford them, so find some things to do that get you excited about cutting back.  Games nights with friends, a potluck, walks in the park, that BookClub book you keep putting off.  Suduko, jigsaw puzzles, a bubble bath.  So many fun things that cost little to nothing, right?
As a side note, once you start monitoring your financial situation, you'll automatically find you want to stick to your budget. It becomes a bit of a personal challenge, actually.
You can do this, Frazzled!  I know you can…
Dharma
Got a question for Dharma? She's probably got an answer!
Go on, submit your question in the contact form on the toolbar. You know you want to! To submit anonymously, just make up a fake name and email – as long as the fields are populated, it works!
And be sure to follow Dharma everywhere! https://www.facebook.com/askdeardharma
Instagram too! https://www.instagram.com/dear_dharma/
And of course, Twitter… https://twitter.com/DearDharma