Dear Dharma, 
I am newly engaged and SO thrilled! But now… wedding planning.
I can't seem to get my family to agree on what to do for a wedding. People keep saying, "Do whatever makes YOU BOTH happy and that's all that matters".  Yet I'm finding that advice just not working at all.
Whatever I suggest, someone has an opinion, guilts me, or I just piss off somehow. I have almost come to the point where I just want to elope even though I know deep down that's not what I want.  Having my parents/siblings there is important to me. I am not a person who wants a big massive wedding and to invite everyone and their pet dog. I just want something small. You would think with something small, it would be easier to please everyone.
I really just want to start planning already and not feel like I'm making everyone unhappy and "putting everyone out".
Can you offer any advice on this?
Stressed Bride To Be
Dear Bride,
Well congratulations on your recent engagement! What an exciting time for you…
Before we start, I need to tell you that my lovely Bob Dog took offense to your wording.  He thought he picked up tone when you made reference to dogs and was quite upset… He's very sensitive that way and feels he would be one of your better guests.  Should he receive an invite.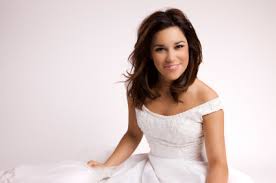 A small phrase in your letter jumped out at me like a bunny on Easter Sunday. You said, "Whatever I suggest…" Anytime a person makes "suggestions", they open themselves up to feedback – good, bad and otherwise.  Thus the nature of a "suggestion".  That is not you and your partner making decisions and then moving forward with them, it's you asking for feedback on a variety of options and not being happy with the answers.
So it's not the advice you are getting that's not working, it's you who is not working the advice.
With your partner, and your partner only, decide exactly what it is you want to do.  Take as long as you need to get to a place where you are both happy.  Of course, as you're doing this, you'll find yourselves taking certain things into consideration that work well for other people, and that's okay – as long as it doesn't change the flavour of what you are both looking for.
Start with, "In a perfect world, where we could plan exactly – exactly – what we wanted, what would we do?"  And it will just grow from there. Once you've got it figured out, then just do that, that thing you both want to do.
You may get some negative feedback, but oh well.  Understand that there is no situation that will please everyone, no matter which way it rolls.  No matter which way it rolls.  Once you stop trying to accomplish the impossible, you'll find your load considerably lightened.
Be happy with your decisions, stick to your guns (both of you!) and trust me… In the end, these things pretty much always work out.  You'll see.
Dharma
Got a question for Dharma? She's probably got an answer!
Go on, submit your question in the contact form on the toolbar. You know you want to! To submit anonymously, just make up a fake name and email – as long as the fields are populated, it works!
And be sure to follow Dharma everywhere! https://www.facebook.com/askdeardharma
Instagram too! https://www.instagram.com/dear_dharma/
And of course, Twitter… https://twitter.com/DearDharma