Hello everyone and happy Sunday!
Advice comes to us in many forms, doesn't it… We seek out counsellors when needed, we write to people like Dear Dharma, Dear Abby, Dear Prudie.  We call on friends and family, we turn to our partners, and we ask Anna when we need to get our face just right.
And sometimes wo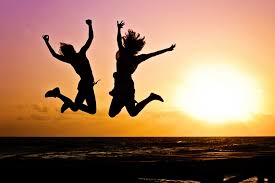 rds of wisdom comes to us unsolicited from complete strangers, making it seem almost more valuable, more "in the stars", if you will.  I think because it comes to us from a different angle, we hear it differently, it becomes stickier somehow.
I was recently standing in line at a book store, picking up this month's BookClub book, and there was an older gentleman in front of me.  He struck up conversation about his recent purchase that he had come back to return (damn that daughter-in-law, she already had the book he bought for her!) and made small talk about his wife and family.
He was next up in line and saw I was just purchasing one item and told me to go ahead of him, as his transaction was likely to take longer than mine and there was only one teller working.
I thanked him very much and told him I would be quick quick and would try not to hold him up any longer than necessary.
He said, "There's no rush, dear, and remember… tomorrow is still untouched."
Tomorrow is still untouched.
I could seriously sit and think about the beauty and simplicity of those four words for a long time.  We're always in such a hurry, aren't we.  It's easy to forget that sometimes we need to slow down and be mindful of the untouched time ahead of us.
So this Sunday, Dharma thought she would pass along that unexpected and dazzling little gem and is so thankful to the Universe for this random encounter.
Wishing you a wonderful day!
Dharma
Got a question for Dharma? She's probably got an answer!
Go on, submit your question in the contact form on the toolbar. You know you want to! To submit anonymously, just make up a fake name and email – as long as the fields are populated, it works!
And be sure to follow Dharma everywhere! https://www.facebook.com/askdeardharma
Instagram too! https://www.instagram.com/dear_dharma/
And of course, Twitter… https://twitter.com/DearDharma