Hello y'all and happy Sunday to you!
With a long and nasty winter behind us, it feels safe to say we can finally turn our thoughts towards Spring… doesn't it?
If you're looking for a great way to celebrate the turning of the season, Dharma can think of no better way than checking out a few wineries and getting stocked up for summer (Sangria Season!)…
Dharma is lucky enough to live near-ish to some of the best wineries in the world and has had plenty of opportunity to partake in a tasting or two.  Here are a few of her favourites!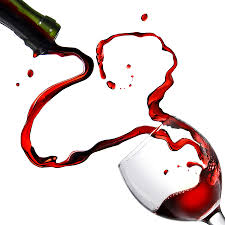 Thornhaven Estates
Located way, way up along the Bottleneck Drive of Summerland is the lovely Thornhaven Estates.  With an amazing panoramic view and a quaint area to sit and enjoy your latest purchase, this is one of Dharma's favorites.
Tortured Grape is a must try, and will likely result in a must purchase scenario.  A fun blend of Orange Muscat, Riesling and Chardonnay and a funky label to show off on your wine rack.  This one never stays too long in the wine collection…
Hillside Winery and Bistro
Dharma was a bit late to the scene on this one and has only added Hillside Winery to the tour in the past couple of years, but better late than never, right?
Hillside is not only a great winery located on the Naramata Bench, but also has a fabulous bistro offering the most delicious meals.  These, of course, must be enjoyed with a glass or three of their incredible wines.
K is one of Dharma's favourites, which they refer to as a "fresh, bright, yummy blend" – and they don't lie!  Be sure to stock up on this one, you won't be disappointed.  And if you are, give it to Dharma.
Blasted Church Vineyards
High up on the hill in Okanagan Falls, Blasted Church is a fun favourite.  Another spectacular view combined with some fantastic marketing, this one must be included on your list.
Dharma is always a fan of Gewurztraminer in general, but Blasted Church excels in this arena and at a great price point as well.  Intense and full bodied, it pairs with pretty much everything… and really, nothing at all is just fine too.   However, some of Dharma's friends swear by Hatfield's Fuse, so you might want to check that one out as well…
Dharma had a hard time picking just three wineries to showcase today, so expect to see more on this delicious topic in the future!
Wishing you the most lovely of Sundays…
Dharma
Got a question for Dharma? She's probably got an answer!
Go on, submit your question in the contact form on the toolbar. You know you want to! To submit anonymously, just make up a fake name and email – as long as the fields are populated, it works!
And be sure to follow Dharma everywhere! https://www.facebook.com/askdeardharma
Instagram too! https://www.instagram.com/dear_dharma/
And of course, Twitter… https://twitter.com/DearDharma