Dear Dharma,
I am a new mom, and lucky to have my family nearby for support – with one exception. My father is in a volatile relationship with a woman dealing with substance abuse issues. One minute they're together, the next minute they're apart (depending on if she's up or down) – nobody can keep track.
She has had very little to do with the family over the past year, but my dad is trying to bring her around more since they are in an "up cycle" – asking if she can come around to meet the baby, etc.
Due to her history and destructive habits (violent outbursts, property destruction, etc.), I want her as far away from the baby as possible. If she was seeking professional help, I would be more open to it, but my father has confirmed she's not.
I can tell it hurts him when I tell him she's not welcome, but I don't feel there's any alternative. I don't trust her. Is there any way to try to keep my relationship with him untainted by what I consider to be the devil in disguise?
Protective Mum
Dear Mum,
Oh!  Congratulations on your latest addition – what fun!  Sucks that you have to deal with this sideline drama, though…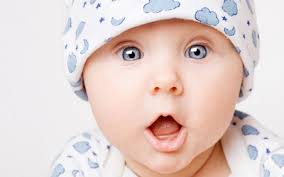 So the short answer?
No.  There is no way to keep your relationship with your dad untainted by the devil in disguise.
For as long as your dad continues to push this volatile person on your family, she will remain a strong presence.
What will make the difference is for him to shift out of protective partner mode and into protective parent mode for just one moment, and then he should have no problem seeing where you're coming from.
"Dad, I know my decision hurts you, but parent to parent, can you honestly tell me you would have done differently if this was your child?  If this was me as a baby and you as my dad, would you have been willing to take the chance?
I'm hopeful that the up cycle continues for both of you, and even more hopeful she will seek counselling to help stack the odds in everybody's favour.  However, until I'm more comfortable with the situation then I'm afraid I'm going to have to stand my ground."
Just a thought though… maybe have an idea of how long an "up cycle" needs to be in order to start rebuilding the trust.  Knowing there is a possible light at the end of the tunnel might helpful towards the healing process for everyone.
Dharma
Got a question for Dharma? She's probably got an answer!
Go on, submit your question in the contact form on the toolbar. You know you want to! To submit anonymously, just make up a fake name and email – as long as the fields are populated, it works!
And be sure to follow Dharma everywhere! https://www.facebook.com/askdeardharma
Instagram too! https://www.instagram.com/dear_dharma/
And of course, Twitter… https://twitter.com/DearDharma