Hello and happy Sunday to y'all…
Not sure how it is that a year has gone by since we lost the wonderfully talented and spectacular Prince, but here we are…
Dharma's feeling sentimental, so thought we'd take a look back at a post from last year…
Dear Dharma,
The world just lost a great performer – the artist known as Prince, dead at only 57!
My heart is so broken, I'm delirious. Even the doves are crying.  How am I going to ever be okay again? How can I wear my raspberry beret or ride in a little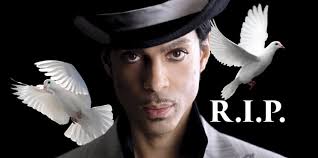 red corvette without bursting into tears?
I would have died 4 him if it wouldn't have been such a controversy.  His music was like a kiss to my ears.
I guess we can only hope that he's getting' crazy and partying like it's 1999… partying in the big clouds of purple rain.
Will I ever be okay? Why oh why couldn't he take me with him?
Sh-Boogie Bop
Dear Sh-Boogie Bop,
Oh Sh-Boogie Bop… I Feel for You and my heart is broken along with yours and the rest of the Prince loving world.  As I write this I am on day 3 of all Prince all the time, playing in every room of the house.  Alphabet Street is on right now, which ironically I referenced just recently.
As a child of the 80's, Prince's music formed so much of my life.  My first real boyfriend wrote me letters in Princely prose, and signed things that saddened him with purple tears.  My best friend and I listened endlessly and knew every word 2 every song.  We smoked funny things in a red pinto station wagon listening 2 homemade tapes.  It was a sign o' the times, and we were living the pop life.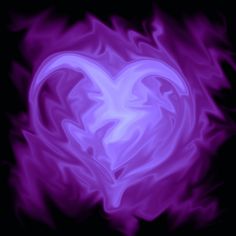 Then Batdance took over and I annoyed everyone within a 20 mile radius with "Stop the press… Who's that?  Vicki Vale, Vicki Vale!"  I played that CD until it almost wore out.
And of course, we couldn't miss the opportunity 2 party like it was 1999 when it was, and my friend's purple cumber bund and bow tie at the Christmas party stand out in my memory to this day.
I was so lucky 2 have seen his greatness live 3 times – first in 1997 at The Jam of the Year… then again in 2011 where my funky friend suggested we try 2 upgrade our tickets – and it worked!  We had the best seats 4 an amazing – amazing! – concert and we stayed right until. The. End.
The last time was in 2013 and, proudly, I got us kicked out of that concert.  We missed the end because I took "forbidden photographs".  Whatever.  I still have the pictures, and what do those bouncers who tossed us have.  Nothing, that's what.
As Lainey Gossip says, our sadness, it's partly selfish, right?  It's all in how we relate.
So yes, Sh-Boogie, I share in your pain acutely – u and me, we're thick like thieves in the temple and it feels like things will never be right in the world again.
However, as much as we mourn the person and the talent lost (oh, the great purple one was so talented – only in his 20's he could play every instrument available at the time… 27 of them.  I don't think I can even name 27 instruments.) we need to remember that it's okay 2 be sad he's gone, but we have 2 be so so happy he was ever here.
Hold on tight 2 the special moments, Sh-Boogie.  Put on your diamonds and pearls, shine that purple light wherever u go and know that nothing compares 2 u.  We will get through this 2gether and please know that your letter was so perfectly clever and such a fantastic dedication to the artist… Thank u.
Dharma
Got a question for Dharma? She's probably got an answer!
Go on, submit your question in the contact form on the toolbar. You know you want to! To submit anonymously, just make up a fake name and email – as long as the fields are populated, it works!
And be sure to follow Dharma everywhere! https://www.facebook.com/askdeardharma
Instagram too! https://www.instagram.com/dear_dharma/
And of course, Twitter… https://twitter.com/DearDharma