Hello there and happy, happy Sunday!
Dharma is thrilled to have guest blogger Peter Minkoff join us again today.  Peter has recently written some great articles for Dharma… Who Killed Romance and Style Tips for Curvy Girls. If you missed them, you'll want to check them out!
Peter is a dating writer at High Style Life magazine from the UK and AU.  He's here today to talk about bad relationship sex…  Something I'm sure we can all relate to, right?
Besides writing, Peter has worked as a couples coach for many dating events.   To check out some of his other articles, read this one on how Millennials Changed the Dating Game.  Oh, and this one for How to Avoid Awkward Moments on a First Date.
And now onto the main event!
Once upon a time, there was this guy who I was simply dying to break up with.  However, he was always so attentive that it took me two months to find the courage and a solid reason to end it. While I was t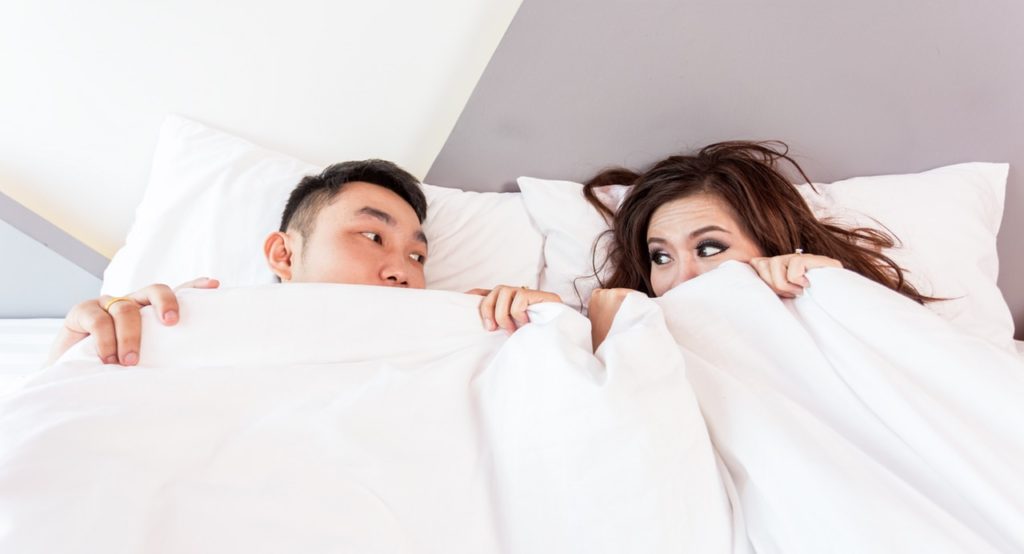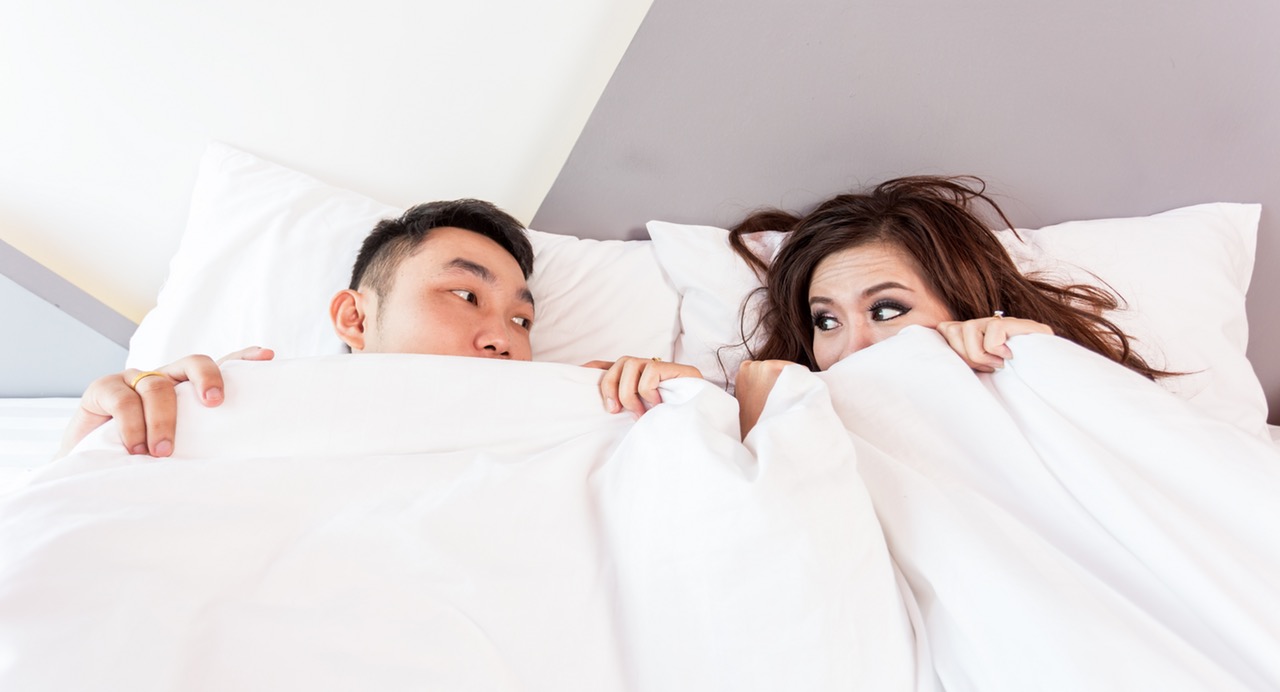 rying to make my case as to why it wasn't working he asked me: "But haven't we had the best sex life ever?" We had, and that is why I responded with the following: "Yes, we have, but a bad relationship can't be salvaged by great sex."
The A-Ha Moment
The minute I said those words I suddenly experienced an epiphany. Great sex cannot hold a bad relationship together, but bad sex can certainly be a deal breaker of an otherwise great one.  I should know, I have had experience with both scenarios. That is exactly why several of my closest (and not so close) friends often came to me for advice with the same frustrating issue. They were in great relationships, but the sex has either never been mind-blowing or has become routine-y  and dull over time. As the advice I gave helped enormously, I figured why not share my 'wisdom' with the rest of the world.  So here goes, and hope you find it helpful if you have found yourself trapped in the claws of bad relationship sex.
Make the Effort
It's the most common complaint I've gotten came from people who live together or have been a couple for more than a year. It's not like they're not having sex at all, but it's the 'nothing good to watch, sweatpants sex'. They have stopped putting in the effort. This is one of the biggest mistakes long-standing couples make. They forget that they still need to seduce each other, and not just take off their pants and say: 'So you wanna?'.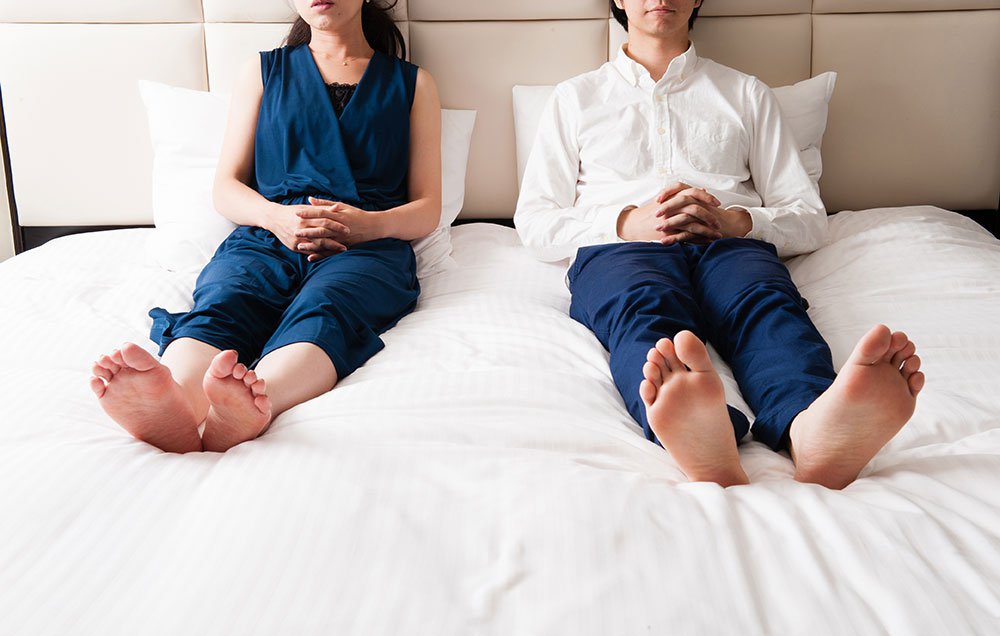 Trace your steps, remember what the other person found as the biggest turn-on's.  Whether it's a romantic dinner, candles to set the mood, sexy underwear… Whatever used to knock you off your feet, recreate it. Just because you're now together as opposed to dating doesn't mean you can stop winning each other over.
The No-Frill, "Two Song Rule" Sex
If you have every move down to every single detail, and it's not like it's bad…  If it's just become boring and predictable, perhaps it's time to spice things up by bringing in a third party. No, by this I don't mean a third person, but a helpful battery operated friend. I have personally recommended (from experience) the G-spot vibrator from the We Vibe adult toys collection.
My friends were reluctant to try it at first, thinking it would not be well received by their partners.  Yet once they started experimenting with these toys, (and there are some very interesting ones for men as well), they never regretted it. So don't shy away from resorting to the goody drawer.
The New Couple Mismatch
He likes vanilla, you like it a bit more rough. Perhaps you even have a fetish. I'm sorry to have to break it to you, but you might hav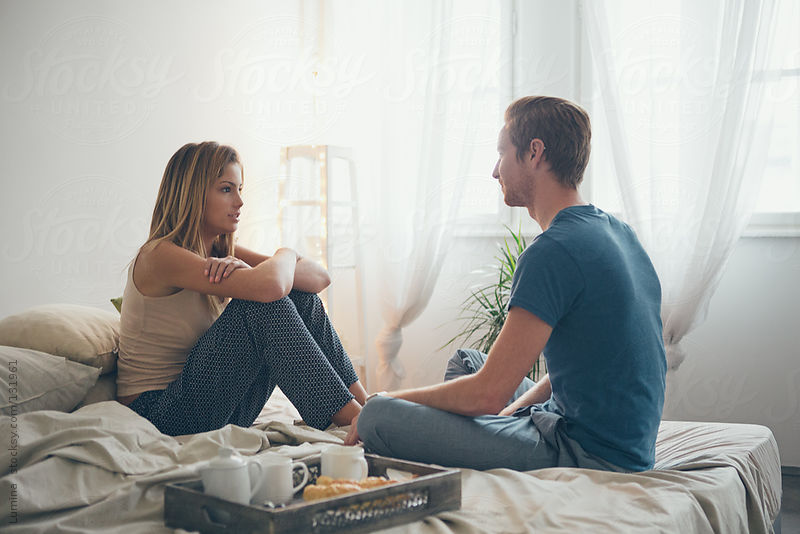 e to have the awkward sex talk. There are times when the chemistry is simply off.  There is nothing to salvage that – when it's not clicking, it's not clicking. However, many things can be greatly improved with a bit of talk and some 'practice makes perfect' mantra.
Be open and honest about your turn-on's, what gets you in the mood, what makes you feel good. You would be surprised how many guys are willing to go down that road with you if you just simply tell them what you like. Great sex, especially in the beginning, does not come that often. From my experience, it is the exception, not the rule.  Don't let steamy movie sex scenes fool you, it's not all that smooth. Sometimes you have to work at it a bit.  You will compromise a little, so will he, and with some time and a lot of practice, you will get there – given that he is confident enough to receive criticism and be open to your ideas.
Follow Peter on Twitter for more great tips.
Got a question for Dharma? She's probably got an answer!
Go on, submit your question in the contact form on the toolbar. You know you want to! To submit anonymously, just make up a fake name and email – as long as the fields are populated, it works!
And be sure to follow Dharma everywhere! https://www.facebook.com/askdeardharma
Instagram too! https://www.instagram.com/dear_dharma/
And of course, Twitter… https://twitter.com/DearDharma