Hello and happy Sunday!
Dharma is loving the connections she has been making lately and is so pleased to introduce a new guest blogger.
Beth is a lifestyle coach who has spent most of her career managing people… which is where she got her consulting chops!  After she left the corporate world, she immersed herself in what became one of her passions – alternative medicine.  She has a certificate in nutritional consulting and believes food is thy medicine (that and perhaps even more importantly, exercise).
For the past 5 years Beth has been focusing on her lifestyle coaching program.  She is all about helping others create the experiences, environments, and lifestyles of their dreams.
Oh – and did I mention that Beth is in the process of writing a book that basically says "Get a Life."  That's not actually the title of the book – but it should be, since it's all about "living an intuitive, intelligent, and intriguing lifestyle… with guts, grit, and gratitude"!
I'll ramble no further and leave you in the capable hands of the lovely Beth…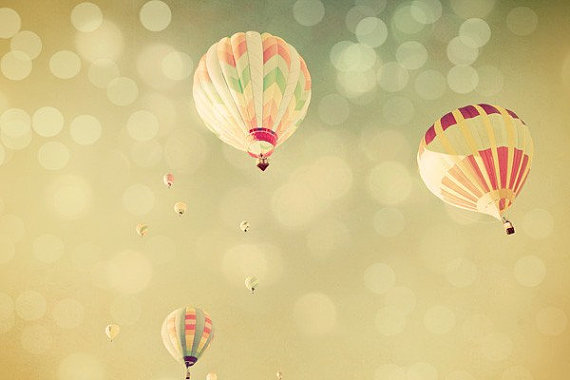 Hi Dharma loyalists!
Like you, I find Dharma's advice to be most informative and fun and am thrilled to have found her.
We can all use someone in our lives to be a voice of reason when our worlds feel anything but.  As Dharma mentioned, I too enjoy being there for others, especially in these three areas that come from my real world experience.
guts:
I love helping women in their 30's and 40's avoid the "menopause trap"  and have done so myself via diet and exercise and basically having a larger perspective on life.  I also think it is imperative for women in their 50's to have something they can put their whole focus into what gives them a sense of self.  It is amazing what the mind can do in connection with our bodies.  It took me a while to figure this out but what a difference it makes!
Depending on individual situations, I help people determine the best course for them… it isn't as easy as reading up on the latest health trends du jour (if only!). It's more about learning how your own body, mind, spirit are connected and what works best for you.
grit:
Now is the time to take control of your health, your "career" and begin to truly learn who you are.  It is never too late to begin this journey but like investing, the earlier you start, the sooner you will be in a position to live life on your own terms.
There is never a good time to do the type of assessment that's required, we're always consumed with our day to day lives.  However, when I look back at the times I wasn't taking any constructive steps forward, I wish I could have a do over.
But let's not focus on looking at the past… let's look to the future and know it is within our power to make the changes we want now!
gratitude:
Nothing else matters if you are not aware.  It is impossible to live a life of your dreams if you do not appreciate what you have at this very moment.  Only then will you begin to bring more of what you want into your life.  Focus on what you have, not what you think you need… since we already have everything we need within ourselves.
In staying with the theme of not looking back, the best way to begin any new adventure is to take inventory.  Inventory of where you are now and all you have to be grateful for.  Only then can we work from a platform that will bring more of what you want into your life… be it a healthier body, a more exciting vocation, better relationships…
In Closing
I chose to name my program "New Moon" because it signifies a clean slate of which to paint a new canvas.  And, because I totally dig the moon 😉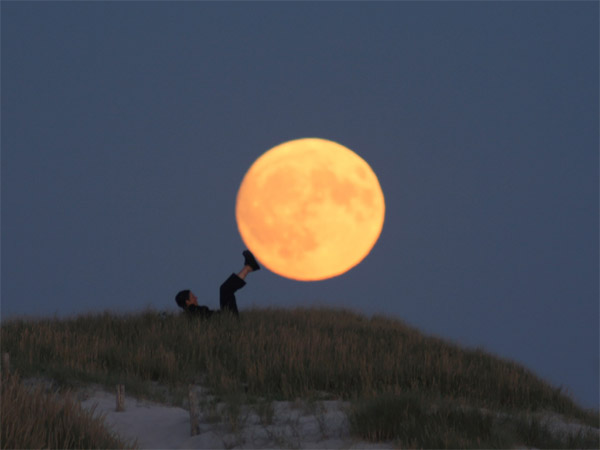 The book I'm working on is all about sharing what I have learned throughout my life by trial and error.  Having no idea when this book will be completed, I am offering one on one consulting to anyone who may be interested.
If you'd like to learn more, I offer a New Moon Explorative (free) to determine if we're a good fit to begin providing you with a framework to envision, empower, and elevate your true self.  You will examine your lifestyle, your environment and your vision with the sole purpose of the experience:  "To Thine Own Self Be True."
You can reach me at:
beth@thekeptandconfidentwoman.com
(And no, I am not a "kept" woman in the sense that many intimate this word to mean… not that there is anything wrong with someone who chooses to live their life in this fashion …
I am the keeper of myself … I strive to work my body, engage my mind and nurture my soul so that I can be present for myself and those I love.  The more I am able to give, the more I am willing to receive.  The Universe seems to agree and support this theory, so it's all good!)
Got a question for Dharma? She's probably got an answer!
Go on, submit your question in the contact form on the toolbar. You know you want to! To submit anonymously, just make up a fake name and email – as long as the fields are populated, it works!
And be sure to follow Dharma everywhere! https://www.facebook.com/askdeardharma
Instagram too! https://www.instagram.com/dear_dharma/
And of course, Twitter… https://twitter.com/DearDharma