Hello and happy Sunday, y'all!
I'm sure some of you have noticed the funky retro comics scattered here and there throughout Dharma's webpage… but did you know that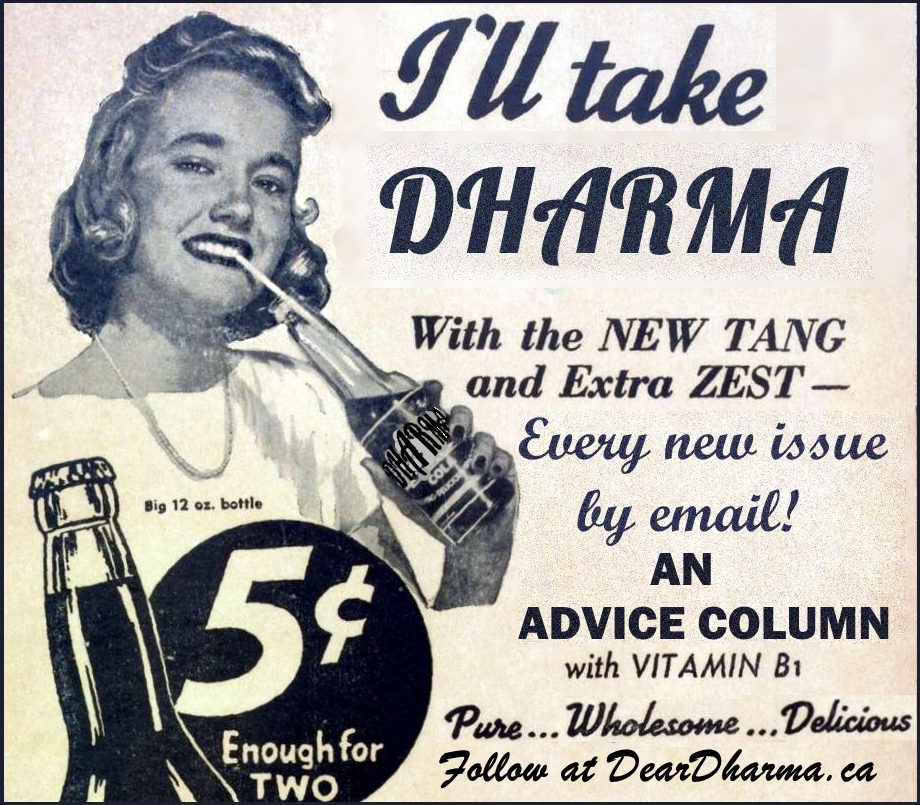 Mr. Dharma is the mastermind behind them?
With his knack for all things computer based and his quirky sense of humour, this is the perfect sidekick for Dharma's cheeky, sassy and funny advice column.
To see all of his creations, you'll want to check out Dharma on Instagram, and be sure to follow as well!  Just one click, and you're in!
Wishing you a fantastic day!
Dharma
Got a question for Dharma? She's probably got an answer!
Go on, submit your question in the contact form on the toolbar. You know you want to! To submit anonymously, just make up a fake name and email – as long as the fields are populated, it works!
And be sure to follow Dharma everywhere! https://www.facebook.com/askdeardharma
Instagram too! https://www.instagram.com/dear_dharma/
And of course, Twitter… https://twitter.com/DearDharma