Hello and happy Thursday!  We don't often publish off schedule like this, but there was good news to share, so we thought why not!

Dharma is thrilled to be published again with the St. Paul Journal, a newspaper an hour or so outside of Edmonton, Alberta.
Dharma would like to welcome the SPJ readers who can now enjoy Dharma in print with their weekly subscription and invites all the rest of you to check out this great community resource!
In other news, we recently ran a contest for a $25 Starbucks card – all you needed to do was submit a question to Dear Dharma, and boom, you were entered… we got lots and lots of questions, so thank you to everyone who took the time to ask for Dharma's great advice!  The winner by random draw was the lovely Miss Sasha, and she's likely sipping an iced latte as we speak.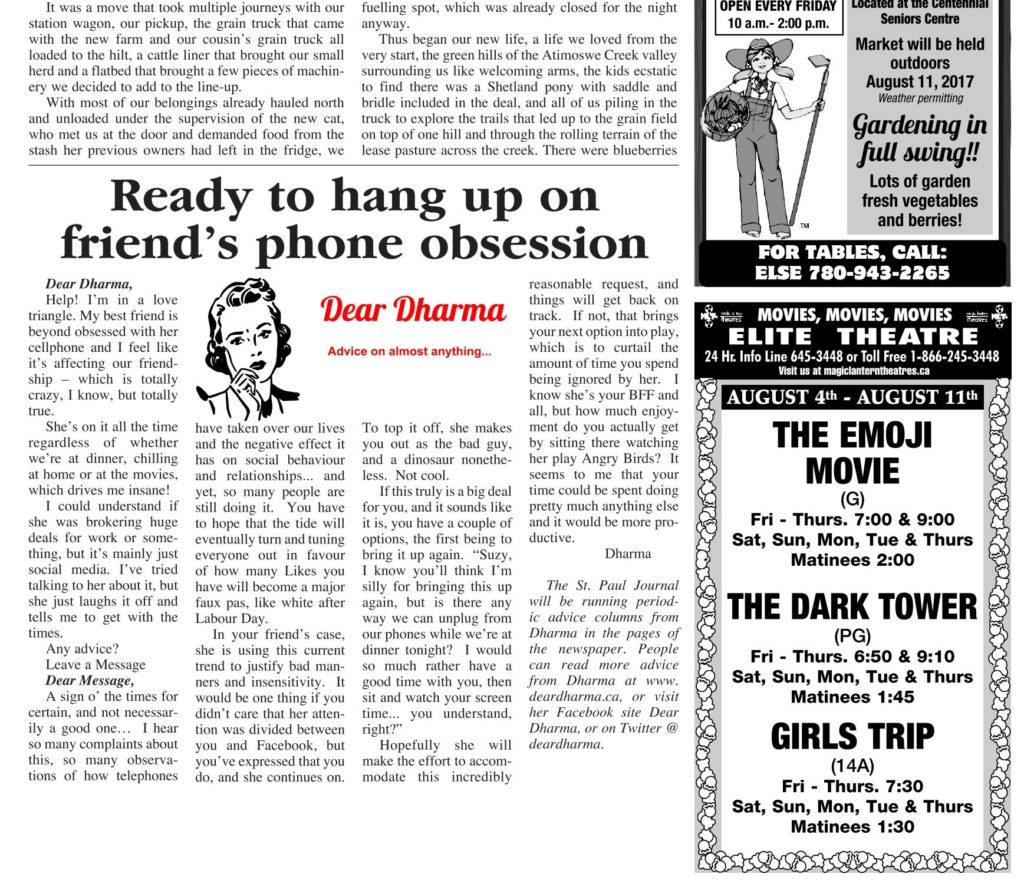 Got a question for Dharma? She's probably got an answer!
Go on, submit your question in the contact form on the toolbar. You know you want to! To submit anonymously, just make up a fake name and email – as long as the fields are populated, it works!
And be sure to follow Dharma everywhere! https://www.facebook.com/askdeardharma
Instagram too! https://www.instagram.com/dear_dharma/
And of course, Twitter… https://twitter.com/DearDharma