Dear Dharma,
Okay… really weird question but I have to ask.
This is the second time this situation has happened to me with the same person. I was in a meeting with my boss alone and well… they let one rip if you know what I mean.
I did not know how to handle the situation. I could feel my face go bright red. I am one of those people that laugh way too hard at these things. I couldn't control my facial expressions. I could feel myself holding back the smile, which was so obvious!! Again, THIS IS THE SECOND TIME.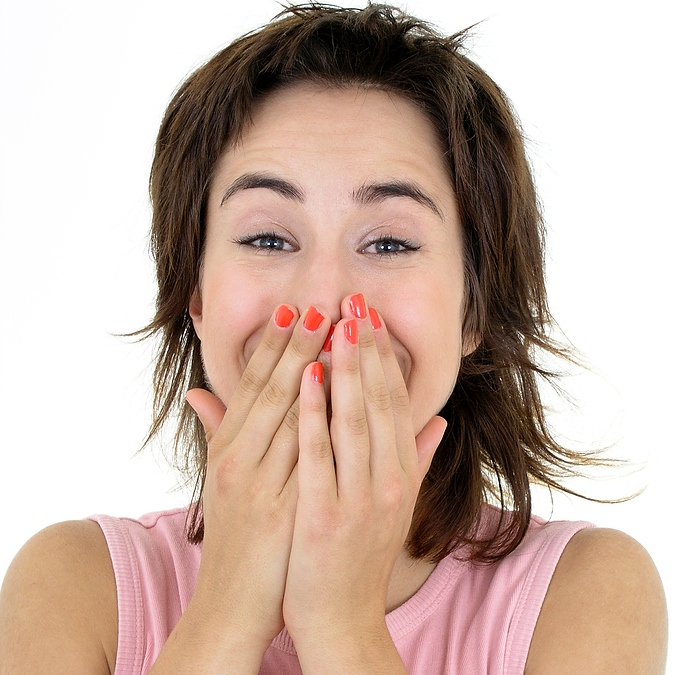 What do I do the next time? It's so obvious that I am holding back from falling off my chair. I just don't want to be alone with my boss. If I was other people I could just walk out of the room… But it's just me… help!
Nose Plugs Needed
Dear Nose Plugs,
Oy vey, now that is awkward!
So here's the thing.  There's not a whole lot you can do to prevent this situation from occurring again unless you take all future meetings with your boss via conference call.
Obviously we are looking for ways to keep you from bursting into flames should this happen again, which it likely will, so the only thing you can do is re-frame the situation in your mind.
You don't know that this not related a medical condition – so maybe that's the way you can choose to interpret what's going on.  This might help remove the humour from the situation, therefore making it easier to control your reaction…
Dharma usually likes to give a couple of different ways to handle things, but honestly, that's all I've got!
If any of Dharma's readers have been in similar situations and have some pearly words of wisdom, we'd all love to hear from you!
Dharma
Got a question for Dharma? She's probably got an answer!
Go on, submit your question in the contact form on the toolbar. You know you want to! To submit anonymously, just make up a fake name and email – as long as the fields are populated, it works!
And be sure to follow Dharma everywhere! https://www.facebook.com/askdeardharma
Instagram too! https://www.instagram.com/dear_dharma/
And of course, Twitter… https://twitter.com/DearDharma