Dear Dharma,
Sometimes I think that men really are from another planet than women and they have no concept of romantic relationships.
I met a guy at a friend's party recently. We started talking and really hit it off – so much so that he asked me out to dinner the following week.
We were going to a nice restaurant and it was dinner for 7:00pm. I got all gussied up because I thought this was a date. Turns out he didn't think so because all he talked about was his girlfriend problems.
Girlfriend problems! WTF?! When is asking a woman out for dinner on a Friday night not considered a date? Should he not have told me beforehand that he was in a relationship? Am I missing something here?
Yes, I'm From Venus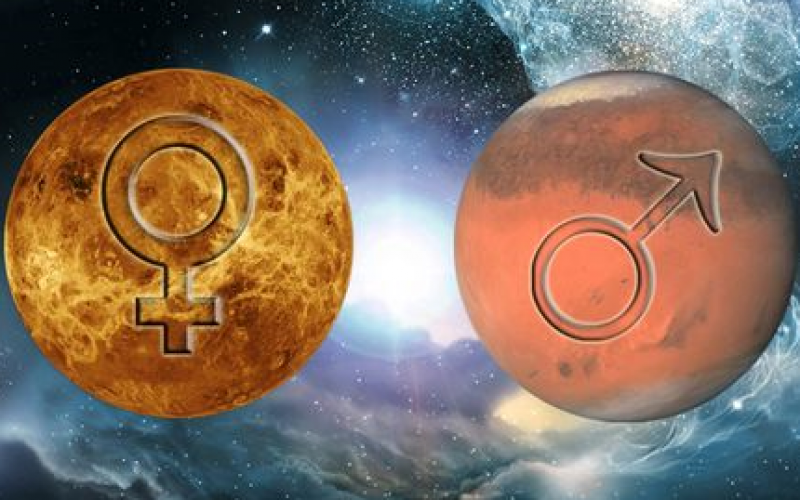 Dear Venus,
Oh my. Talk about a major misrepresentation on his part!  I would love to know how you handled it in the moment.
Yes – he should have told you he was in a relationship before inviting you out for dinner.  And no, you didn't miss anything.
You met a guy at a party, hit it off, and accepted his dinner invitation.  Everything about that screams DATE NIGHT.  The bad is completely, 100% on his part.
And not that you asked how you should have dealt with it in the moment (I'm going to assume you nodded along politely and then cut and run at the first available second), but there would have been nothing wrong with stopping him mid vent and letting him know you completely misunderstood the intention of the evening.
It would not have been a bad thing to let him know that when he meets a chick at a party and asks her out for dinner, it most definitely comes on as a come on.  In no way would anyone translate that invite to mean "I need a shoulder to cry on and you seem nice.  Let me pay for your meal while I work out my relationship problems."
You know, I'm just going to let myself believe that's exactly what you told him, and that he went away feeling like a jerk.  That way, I can go about my evening feeling okay about the state of the world.
Dharma
Got a question for Dharma? She's probably got an answer!
Go on, submit your question in the contact form on the toolbar. You know you want to! To submit anonymously, just make up a fake name and email – as long as the fields are populated, it works!
And be sure to follow Dharma everywhere! https://www.facebook.com/askdeardharma
Instagram too! https://www.instagram.com/dear_dharma/
And of course, Twitter… https://twitter.com/DearDharma