Hey y'all and a happy Sunday to you!
Dharma's sure been busy these days and enjoys keeping you up to date with what's new and happening!  We've been growing like crazy and now have over 15,000 followers, which is really fantastic…  Can we hit 20,000 by year end?  I think so!
We are thrilled to continue our relationship with the St. Paul Journal, a newspaper an hour or so outside of Edmonton, Alberta – and we're hoping to expand our reach in that area over the next little while.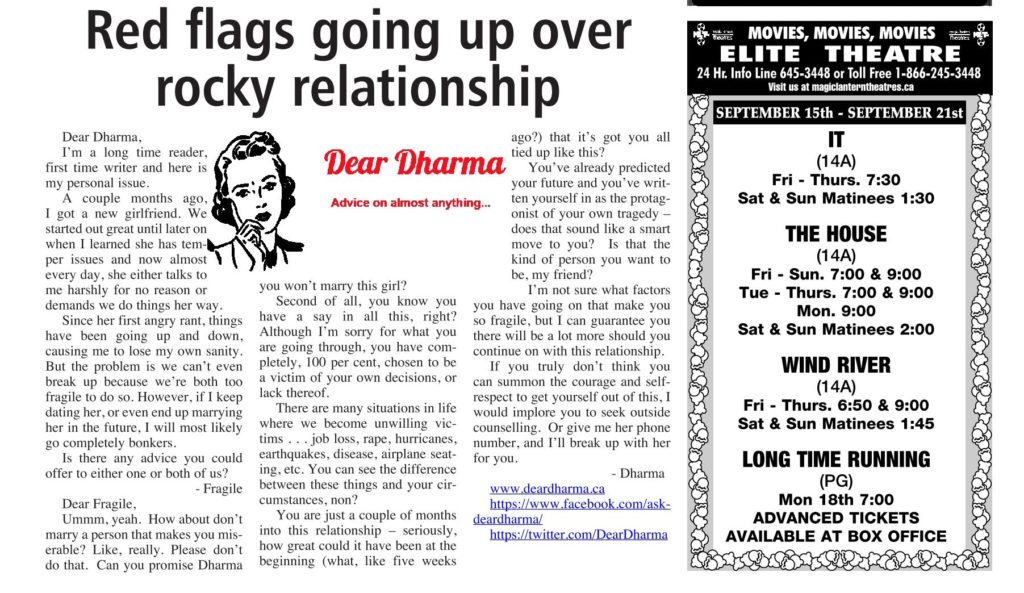 Dharma would like to welcome the SPJ readers who can now enjoy Dharma in print with their weekly subscription and invites all the rest of you to check out this great community resource!
We've got a few other exciting things on the go and we will most certainly keep you posted with whatever happens next!
Hope you are enjoying your weekend, and we'll see you in the morning!
Dharma
Got a question for Dharma? She's probably got an answer!
Go on, submit your question in the contact form on the toolbar. You know you want to! To submit anonymously, just make up a fake name and email – as long as the fields are populated, it works!
And be sure to follow Dharma everywhere! https://www.facebook.com/askdeardharma
Instagram too! https://www.instagram.com/dear_dharma/
And of course, Twitter… https://twitter.com/DearDharma