Hello everyone and a very happy Sunday to you!
One of the great perks of being Dharma is all the fantastic people she gets to "meet" in the cyber world. Sometimes it's hard to pick out the good ones, but if you dig deep enough, they're out there – and Cinnamon Sunrise is for sure one of Dharma's favorites.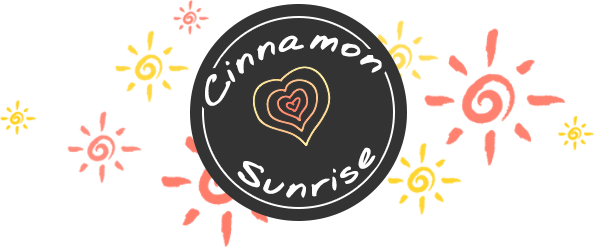 I can't tell you how much I genuinely love this blogger, who tells it like it is when it comes to "adulting"…
Being a grown-up is about doing the shit that needs to be done. Paying the bills. Doing the washing-up. Ensuring there are basic staples in the fridge. Not spending more than you earn. These chores are the unglamorous foundation of adult life.
Right?  So you can see why Dharma would be sucked right in…! And why she's so happy to have teamed with with Cinnamon Sunrise for this special edition.  Because it's not very often that someone asks Dharma a question about… Dharma!
See what Dharma had to say when Cinnamon Sunrise asked her the following question:
It strikes me that over the past few years you must have seen all sorts of problems, situations and personal troubles spilled out to you. And I'm willing to bet that there are a few times that you've shaken your head and thought – man, I wish they'd come to me sooner!

So drawing upon your experience – what's the one piece of advice that you wish you could give to people before they strike out on their own and have to start making their own mistakes? The advice that you think would help prevent a lot of problems from even popping up in the first place?
What do you think Dharma had to say to that question?  Just click here to find out…
Would love to hear what you think about this new partnership, so drop me a line in the comment section below!  Also, how about throwing a little love Cinnamon's way by following her on FB?
See you in the morning!
Dharma
Got a question for Dharma? She's probably got an answer!
To submit a question anonymously, just make up a name and email – it doesn't have to be real, as long as the fields are populated.
And be sure to follow Dharma everywhere!