Hello and a happy first Sunday of the year to you!
Dharma is thrilled to have guest blogger Peter Minkoff join us again today.  Peter has written several great articles for Dharma… Who Killed Romance, Style Tips for Curvy Girls and Bad Relationship Sex. And his last contribution – What Your Cocktail Says About You! – was super fun… I was hoping my cocktail had only kind things to say about me, but that might just be wishful thinking…  If you missed any of these great articles by Peter, you'll definitely want to check them out!
Peter is a writer with High Style Life magazine from the UK and AU.  He's here today with an appropriate topic for this time of year – Self-Image Issues: Changes to Make in 2018. (2018 – can you believe it?)
Besides writing, Peter has worked as a couples coach for many dating events.   To check out some of his other articles, read this one on how Millennials Changed the Dating Game.  Oh, and this one for How to Avoid Awkward Moments on a First Date.
And now – over to Peter!
Self-Image Issues: Changes to Make in 2018
Not that we're siding with tough love life coaches but you do know that extra slice of cake has nothing to do with the taste itself but that fact there is something inside of you that needs comfort, right? Sorry for such a rough opening but how else would you see the truth?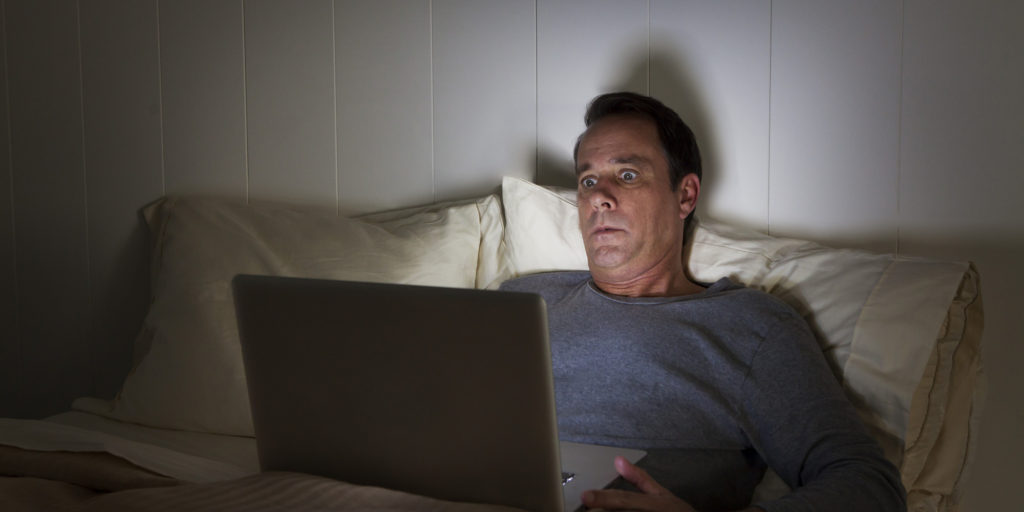 We've all been there. Binge watching our favorite shows, ditching invites out, cancelling dates last-minute because we're just "not feeling myself today", going through boxes of delicious snacks… just because something doesn't add up. In our lives, in our relationships, in what's happening on the inside.
And it's not about the cake and extra weight, really – those are easy to shed. A little self-discipline and you are your old self. It's about happiness, inner fulfillment, joy. If you don't like spending time with yourself or are avoiding the inclusion of others in your life that means just one thing: you need to change something, and you need to change it now.
Why? Because life's too phenomenal to be spent in bed, full of self-loathing.
With 2018 slowly creeping in into our lives, maybe it's time we welcomed it with a few positive decisions and a determination to make our lives better, our minds stronger and our inner peace – solid. Here are a few suggestions that may help you grow mentally and emotionally, and make your life one blissful venture.
Don't fear honesty
Everything we do, say or think has a lot (if not everything) to do with our subconscious mechanisms, our childhood memories and wounds that haven't been properly healed. Not many have the capacity to understand their triggers but if they're willing to try, there's nothing as powerful as having a clear mind and heart at all times.
Therapy may be the best way to approach solving issues you feel you have; in talking to an objective professional, you'll be getting guideposts to help you figure out what's making you feel the way you do. It's the same thing like talking a friend, only one who knows what they are talking about.  Any other form of external help like life coaching, group meetings, group therapy, etc. are all fantastic options for everyone who's looking to dig a little deeper.
Find what you like
What is the first thing you notice about yourself? The flaws or the good things? Yes, us too. The brain is wired to perceive the negatives first which is why we spend most of our days counting our flaws instead of celebrating the good things.
So, we have a suggestion: trick your brain into seeing the positives instead of negatives, and focus on everything you love about yourself. Take a good look at the mirror, starting from your face and down. Write down everything you like and go through the list every morning and night before bed. It takes 21 days for the brain to adopt a change, so be persistent. Three weeks of affirmations is nothing compared to a life of positivity, right?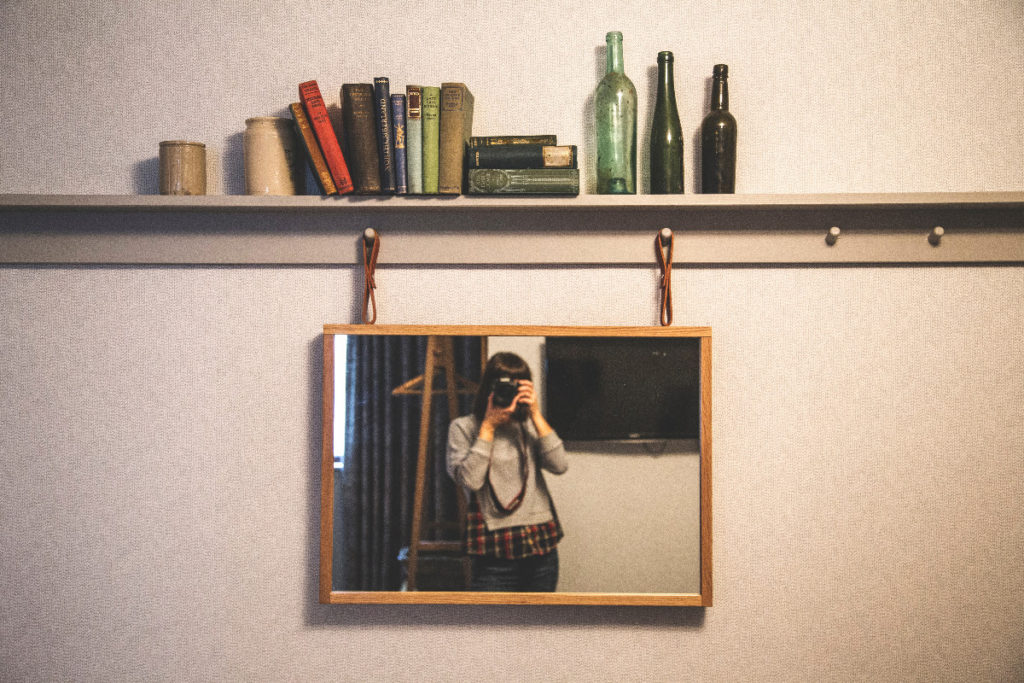 Fix what you don't
Staying happy with yourself is a matter of constant and continual work – both mental and physical. Your list of positive things is the best way to start encouraging yourself to a) love who you are b) get motivated to fix what you don't like in order to become the best version of yourself.
If you've already started working on your mental hygiene through therapy, consultations, openness to change, the next step comes down to physical changes. Start loving your body by treating it to healthy food, exercise, cosmetic corrections you feel are necessary.
Your body is not just for show – it's for you. You are the one who should feel comfortable in your size (whichever the size be), you are the one in charge of your life and how quality and long it'll be. Work with a trainer on a personalized program to get you back in shape, visit a body sculpting clinic to get advice on what alterations would agree with your body, replace processed foods with healthy options. Pamper yourself by going to massages, facials, health check-ups, etc.
Once you start working on becoming the best version of yourself and get a kick out of it, you'll probably wonder why you hadn't started doing those things much sooner.
Abandon the comparison wagon
It's impossible to be 100% happy with who you are or the way you look if you keep comparing yourself to others. Not only it is unhealthy for your self-esteem and the image you've got of yourself but it's damaging for your health in the long run. We all overthink way too much and the last thing we need is to torture ourselves with images of photo shopped magazine and Instagram influencers or real-life moguls whose obsession with perfection is more intense than a full-time job. Do have idols, but be you. Do your own thing and see your life blossom.
Step into 2018 encouraged to beat all of your insecurities and become the best version of yourself. Good luck!
To keep up with Peter, you can follow him on Twitter and at High Style Life.
Got a question for Dharma? She's probably got an answer!
To submit a question anonymously, just make up a name and email – it doesn't have to be real, as long as the fields are populated.
And be sure to follow Dharma everywhere!