Hey there and happy Sunday, y'all!
One of the cool things about being Dharma is how many interesting and fantastic people she gets to "meet" in the cyber world.  It's an amazing thing… collaborating with people you've never met, while fostering a sense of "togetherness" and building a community.  Technology, hey?
Anyway, Dharma is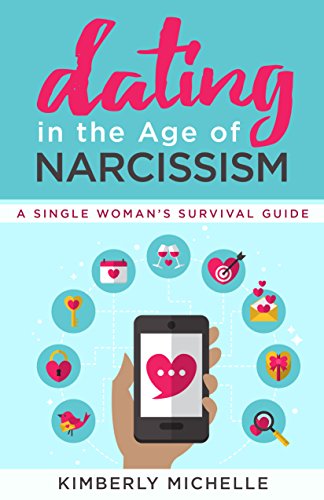 super thrilled to introduce you to her latest guest writer, Kimberly Michelle.  We found each other on Twitter and quickly established a fun and down to earth rapport.  This quickly resulted in the purchase of Kimberly's latest book, "Dating in the Age of Narcissism".  Definitely something you'll want to add to your reading list for 2018!
Kimberly Michelle is the former CEO and Chief Editor of The Real Single Ladies of Houston, a platform for women's concerns and local Houston matters. She's a published author, skilled hostess, public speaker, short film actress, commercial print model and entrepreneur – just to name a few things from a very impressive list!
And now Kimberly is here today with us, with her first installment of All of Us & Me Too… a topic that's highly relevant in today's climate, and one that's sure to be of interest.
So with that, I'll turn you over to the lovely Miss Kimberly!
All of Us & Me Too
With so much going on in the world and in my personal life, I was super excited when Dharma asked me to be a guest on her blog. I haven't written anything in almost a year and I'm excited to be back in front of the keyboard again. I hope I can assist Dharma in answering some of your most pressing questions!
"A woman can only become a man's friend in three stages: first, she's an agreeable acquaintance, then a mistress, and only after that a friend." – Anton Chekhov
I will at first admit my own guilt since we're getting things out in the open. The secret elation at the idea of men being outed for being jerks, grabbers, too touchy-feely and finally, rapists.
I hid my joy like dieters hide Snickers bars in gym bags and vegetarians who sneak off in dark corners to eat fried chicken. I couldn't let anyone know that I was on the side of the women, that I, my grandmothers, mother, aunties and just about every woman I've ever known was a #metoo.
At the gym I work in, we are only allowed to keep the TV on CNN and the Weather Channel. The TV is high on the wall, like a friendly greeter welcoming you in. Depending on what Trump has said or if that weird stuff called snow comes back to Texas again, most people will stop and add their remarks, shake their heads and proceed to the treadmills. Men and women alike stopped to add their opinions on Trump and Texas snow; two unlikely forces that we never expected to see in a position of power.
The Weinstein Effect
Only when it began, did this trend of both men and women commenting change. (Yes, this phenomenon has been coined with its own catch phrase.)
"The Weinstein Effect = The Global wave of powerful men being accused of sexual misconduct. Weinstein has been accused of rape, assault and harassment by more than 60 women." – Wikipedia
Some of the men stayed for about 10 seconds in front of the screen as the list of the many men were being accused but as the weeks went on, men no longer stayed to watch. Only the women congregated around wearing yoga pants, Zumba shirts and wiping the sweat from their brows but their eyes never leaving the screen. They appeared like colorful glowing bees swarming around the light of "The Weinstein Effect".  In my need to feel apart of the swarm, I began to listen to their buzz.
What I Heard…
"Who hasn't this happened to?" said a grandmotherly bee.
"We could never say anything! You wouldn't have a job for sure after that!" said a middle-aged bee.
"Its about DAMN TIME! Take them all down! They are all the same!" said the youngest bee.
They paused for a moment and went in deeper into the swarm, quieter now, their voices all in a low hum.
The grandmotherly bee says, "They aren't all this way, but for the most part, they are like dogs."
My eyes grew large, they had spotted me, and I was quickly embarrassed that I had eavesdropped. But their eyes were approving of my silent invasion as they walked out the front doors and to their cars.
Not all women have felt this way.  Very prominent French actress Catharine Deneuve and several other high affluent French ladies have denounced the #metoo movement with their "opinion piece", defending "a freedom to bother, indispensable sexual freedom."
I was left with several questions.
Are men really these uncontrollable beasts? Is it some innate sexual dysfunction where they have no control? Or has patriarchy taught them that women are only half men, deformed weakened versions of the themselves that must be conquered? In an interview with MUSE magazine, actress Glenn Close makes a startling comment. We can't be sure if she is for or against the #metoo movement, but her comment certainly allows us to think of men, science and sex in a whole new light.
"As more and more people are being exposed and more and more women are being able to come up and say they were abused or preyed upon, I feel that it's kind of in the male DNA, that if somebody walks in the room, your first thought is, 'Do I want to fuck her?' Honestly speaking. Women maybe, but not to the same degree. If you expect that to change, I think it's stupid." – Glenn Close, Interview with Jezebel
In part 2, I'll discuss what science says and if men are biologically incapable of controlling their sexual desires and why French women have denounced the #metoo movement.
And there we have it!  Looking forward to the 2nd installment from Kimberly Michelle, which should be here in the next couple of weeks!
Have a great rest of your day, and we'll see you in the morning!
Dharma
Got a question for Dharma? She's probably got an answer!
To submit a question anonymously, just make up a name and email – it doesn't have to be real, as long as the fields are populated.
And be sure to follow Dharma everywhere!