Good morning and a happy Sunday to you all!
A few weeks ago I introduced you to the lovely Kimberly Michelle. She's the former CEO and Chief Editor of The Real Single Ladies of Houston, a public speaker, short film actress, commercial print model and entrepreneur.  And that's just to name a few things from a very impressive list!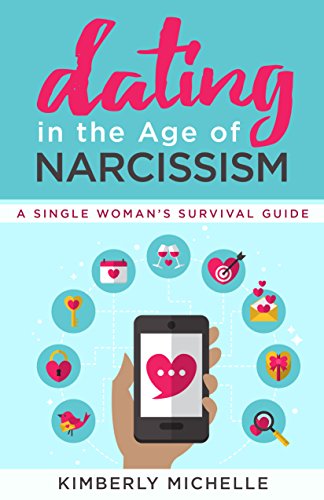 Kimberly is also the author of "Dating in the Age of Narcissism" – definitely something you'll want to add to your reading list for 2018!
And now Kimberly is back today with us, with her second installment of All of Us & Me Too… a topic that's highly relevant in today's climate, and one that's sure to be of interest.
So with that, I'll turn you over to the lovely Miss Kimberly!
"Women have served all these centuries as looking glasses possessing the magic and delicious power of reflecting the figure of man at twice its natural size."

– Virginia Woolf
I would like to believe that I am fair person, that I look at all situations objectively. But for the past two weeks, I've been trying to wrap my head around how any woman could justify sexual misconduct. It's a story we've all heard before. In every circle of women there is the story of women excusing the bad behavior of men.
Mothers, sisters, aunts, grandmothers who told us not to tell in fear of the retribution that would be inflicted upon the man. Hushed secrets of family members and coworkers that were swept under the rug and while the dirt never disappears the lump under the rug remains. We see it, but we say nothing. We only walk over it and it remains there so long that we become used to it. As if it's a part of the rug's weave, as if it's a part of the family.
On an interview of Oprah's Master Class, legend and veteran actress Cicely Tyson tells the story of how she worked for _____ before she became an actress. While reading case files she came upon a little girl who was being raped by her father and the mother knew. Since the father was the sole bread winner in the house, the mother wouldn't report him in fear he'd lose his job. That was a story from the 1940's. If the secret hush society of rape and molestation was happening then, you can be positive it is happening now. When bad behavior is excused, we give license for it to prevail. Money, power, fear and intimidation have all been the driving forces that have kept women silent and left feeling powerless. I have never been prouder to be a woman than I am in 2018.
Every time a woman speaks out against rape, harassment and injustice, she is giving the little girl with no voice a new set of vocal chords. We are responsible for being the fearless examples to all the little girls who are watching us. We can end this, one voice and one woman at a time.
In France, actress Catherine Deneuve and about 100 of her fellow cohorts have all signed an open letter denouncing the #metoo movement in favor of a mans "right to pester". I find this very hypocritical since the synonym for pester is harassment. The letter goes on to say that the #metoo movement has made women once again the proverbial victim by reducing them to "poor little things".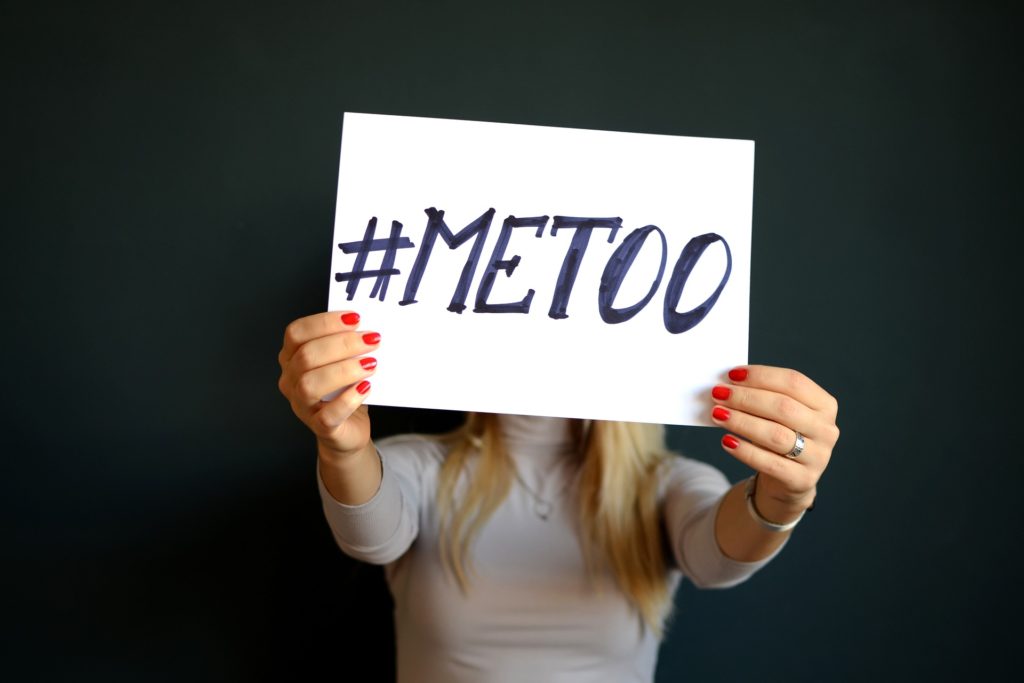 Not all French women feel the same as Deneuve and her friends do, and one is Sandra Muller. Muller is the founder and spokesperson for the French equal of the #metoo movement #BalanceTonPorc which roughly translates into, "squeal on your pig " or "expose your pig," with hundreds of sexual assault stories flooding the floors of French legislature.
Where is the line drawn between flirting and harassment?
Has there been opposition to the movement in your circles? What has been said? Do you agree with the movement?
Is a woman asking for sexual assault because of the type of clothing she wears? I ask this because an older woman stated to me, "You can't hold a steak in front of a dog and expect him not to bite." It's in his nature.
Do you agree? Are men untamed one tracked beasts lacking will power? Read on to Part III in the next few weeks and let's see if and how sex and science play a role in the male decision-making process.
Looking forward to the 3rd installment from Kimberly Michelle, which should be here in the next couple of weeks!
Have a great rest of your day, and we'll see you in the morning!
Dharma
Got a question for Dharma? She's probably got an answer!
To submit a question anonymously, just make up a name and email – it doesn't have to be real, as long as the fields are populated.
And be sure to follow Dharma everywhere!