Dear Dharma,
You have some great advice! I love your blog and have noticed you have given some great wedding advice too.
I am in a little bit of a panic, as I am getting married this June and I'm getting so many mixed signals of when to send out invites.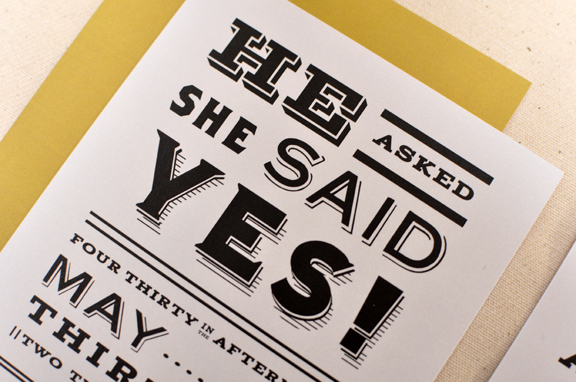 When is too early and too late? It has been made very clear to me that it is "rude" to send out invites too early, but I want to give people lots of notice as we are not getting married in town. Not overseas or anything but I thought it would be nice to give people notice and to book it off work.
I haven't been to very many weddings and I don't know the protocol. Everyone is always so opinionated when it comes to this kind of stuff. When do you think is an appropriate time to send out wedding invitations?
Tying the Knot
Dear Knot,
I'm sure I just did the same thing you have already done, which was to turn to my good friend The Google.
I checked out quite a few sites, you know, just to establish some consistency and it seems 8 weeks is fairly standard… but more for a destination wedding…  It sounds like your festivities are somewhere in between, so maybe aim for 12 weeks out?
However, you know your crowd better than The Google, so feel free to make a bit of judgement call if you think there are folks in your group who would require even more notice than that.
And in regards to those who think giving too much notice is "rude"…?  Blah.  More communication is always better than less, so I wouldn't worry too much about it.  People's calendars are booked months and months in advance these days, and the more info we have to navigate through the logistics of life, the easier it is for everyone.
Congratulations on your upcoming nuptials, and hoping it all goes as smoothly as possible!
Dharma
Got a question for Dharma? She's probably got an answer!
To submit a question anonymously, just make up a name and email – it doesn't have to be real, as long as the fields are populated.
And be sure to follow Dharma everywhere!