Dear Dharma,
I'm having a small wedding of only 50 people with a few close friends and family. My maid of honour wants to throw me a wedding shower and wants a list of names. I only have a few friends that are attending our wedding (maybe 4).
Wondering if it's appropriate to invite people to your shower that are not invited to the wedding? I've read lots of wedding blogs and have been getting so many mixed answers.
Some say, it's a great opportunity to celebrate with friends that can't come to your wedding, i.e. small wedding not invited or they were invited and can't come.
Others say, definitely not. It's a huge insult.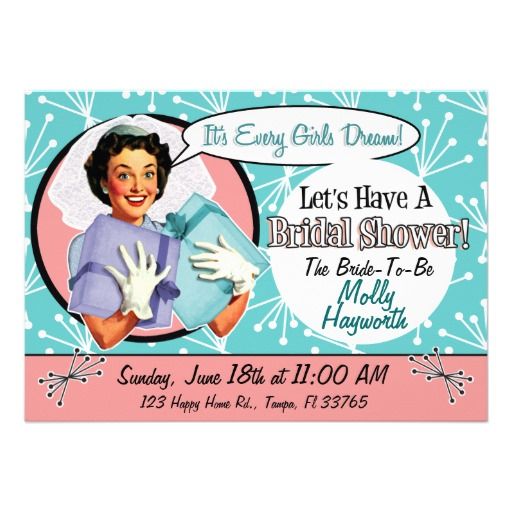 The wedding is not in town but within the country if that impacts your answer at all.
What's your opinion on this?
Shower or Not?
Dear Shower,
Ah, the wedding season.  I know we are close by all the related questions I've been receiving lately.
Of course, I hit the Google on this one and came across the same mixed bag you did… and this is what I've boiled it down to.
What can you live with? Because, honestly, there really is no right or wrong… The wedding police will not show up and no one is going to send you to wedding jail.  I promise.
Assess it this way – if it feels wrong to you, and you would feel awkward inviting people that weren't invited to the wedding, then there is your answer.
If you think, "No, I'm totally good with this, I think it will be fun!" then there you go!
You know your crew better than Google does.  And better than Dharma does.
If you decide to go ahead and invite the masses, perhaps suggest this kind of wording for your Maid of Honour to use on the invites:
Since the bride and groom are having such a small wedding (and out of town to boot!), this is the perfect opportunity for all of us to celebrate together!
People who don't want to come won't come.  No matter what, I still promise you won't end up in the slammer.
Congratulations on your upcoming nuptials, and hope y'all get hitched without a hitch!
Dharma
Got a question for Dharma? She's probably got an answer!
To submit a question anonymously, just make up a name and email – it doesn't have to be real, as long as the fields are populated.
And be sure to follow Dharma everywhere!