Dear Dharma,
How do I handle this racially charged situation?
My co-worker and I are both black women in a corporate environment. I'm on what is called in my community the "creamy crack." It's a derogatory way of saying I chemically process my afro hair to be straight and smooth. My natural hair is very hard to manage and having straight hair is, in my opinion, easier and more professional.
My co-worker has recently decided to go natural with her hair. To each their own and what not – but it looks terrible!
Afro hair in its natural state takes a lot work to maintain. It looks like she just took off her weave and is letting what God gave her sprout in all directions. It's not professional and it has no style.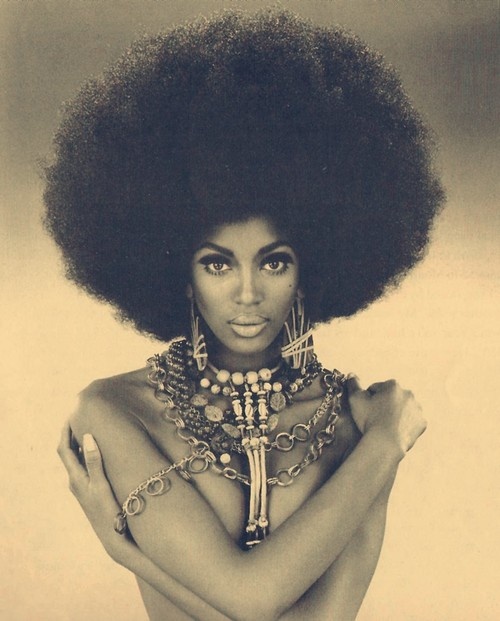 The office is gossiping hard about this and I heard my manger say something about this new look impacting client relations.
We are acquaintances through work only, so I'm not sure how to – or if I even should – approach her about this. I don't want to be accused of trying to get her to fit into a "white woman's world," but that's what I'm worried she will say if I speak up.
But at the same time, woman to woman, I'd like her to learn how to care for her natural locks so she can continue to advance in her career.
Do I talk about the fro or is it a no go?
Fro to Go
Dear Fro,
I must say, I have never heard that terminology.  So thank you, because when my mom asks me "What did you learn today?" that will be my thing.
I am a big advocate for professional appropriateness, if in fact that is a term.  If you work in an office that has a dress code, you need to tow the company line.  If you don't like those restrictions, perhaps an office is not the best place for you.  Just check out a question we received way back on that very topic – Casual Friday.
I don't think you are trying to push this woman into having her hair chemically processed. I think you are just advocating for a professional appearance.  So in thinking that, you are probably safe from sounding like you are trying to make her fit into a "white woman's world."  (Can I pause a moment to say that even typing those words made me feel very sad?)
There's really no easy way to approach this lady.  You absolutely run the risk of offending and thus creating a level of conflict in your own life, so you first need to decide if preventing conflict in her life (when she finally does get approached by a manager) is worth the possibility of adding conflict to your own (should she get offended and shoot you dirty looks every time you pass in the hall for the rest of time).
Should you decide to go ahead with a conversation, you could say something like, "I love that you've decided to go natural with your hair!  Trust me, I know how difficult it is to maintain… It was a big decision for me when I decided to go with the chemicals, but for me, it just seemed more professional and a whole lot easier to manage.  Have you ever tried (insert method of "care for her natural locks so she can continue to advance in her career" here)."
Would be interested to know what you decide to do.  And as a side note, if you decide to do nothing, that doesn't make you a bad person.  That's what HR is for, right?
Dharma
Got a question for Dharma? She's probably got an answer!
To submit a question anonymously, just make up a name and email – it doesn't have to be real, as long as the fields are populated.
And be sure to follow Dharma everywhere!