Dear Dharma,
I'd like to go to a sex club to try something new and different and out of my comfort zone…except I don't have a partner or any friends that I would feel comfortable going with.
Would it be safe to go alone?  Are there any rules or etiquette to follow?
Something New
Dear Something,
Both my mom and Mr. Dharma will be pleased to know that I don't actually have a lot of knowledge about sex clubs.
However, I do have my handy friend The Google, and I'll tell you something, there's a fair bit of info out there.  I'm super excited to see what shows up in my Spam later today… I'm guessing something about large penises, but we'll see.
So start by Googling "Sex Clubs in my area" to see what your choices are.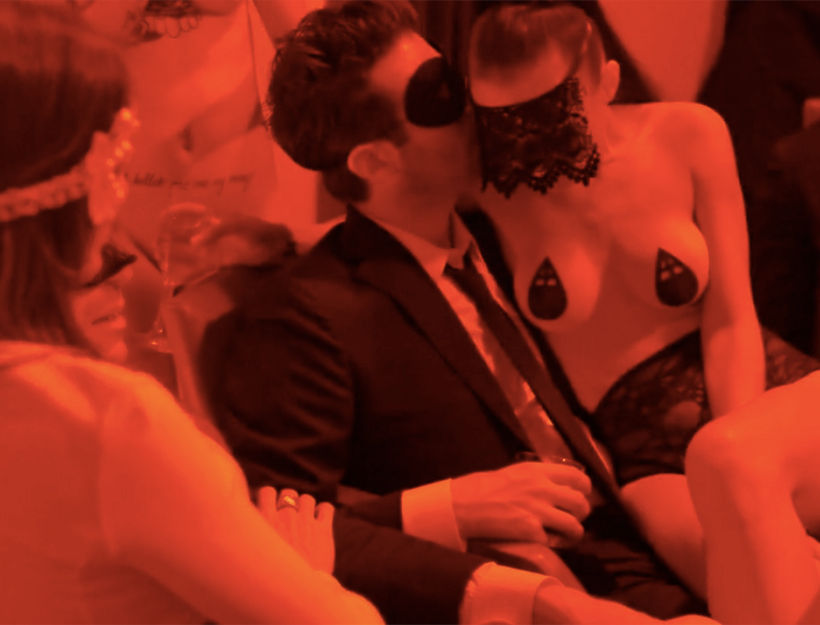 Regarding rules and etiquette, I actually took the plunge and opened up this site, and it was fairly benign, so I invite you to read it over!  13 Rules for Having a Blast in a Sex Club.  It's all fairly common sense – don't be creepy, don't get raging drunk, don't go home with someone you don't feel comfortable with… you know,  just common sense stuff that applies both in and out of the sex clubs.
It's not for me to say whether it's safe or not.  Any situation anywhere at any time can turn unsafe in a moment, so I don't want to be the one who says, "Oh yeah, no worries, fly at 'er" and then have you turn up maimed at my doorstep.  So that's a decision you're going to have make, which will be based on some research and your overall comfort level.
Hope this points you in the right direction and… good luck!
Dharma
Got a question for Dharma? She's probably got an answer!
To submit a question anonymously, just make up a name and email – it doesn't have to be real, as long as the fields are populated.
And be sure to follow Dharma everywhere!