Come on, you know you want to!
Dharma has the answers to all kinds of problems - family conflict, relationships gone bad, problems at work... basically Dharma just gives all aroun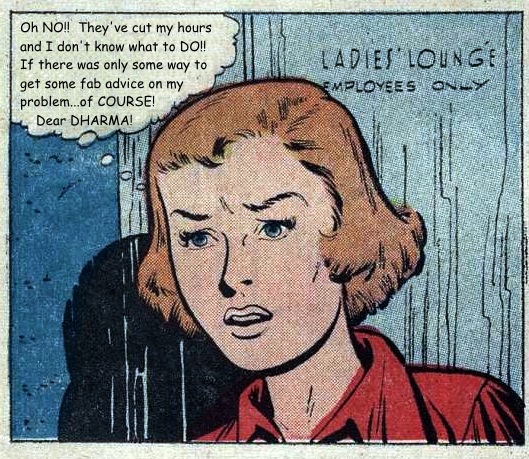 d good advice on anything that might be troubling you.
If you prefer to remain anonymous, that's no problem. Just fill in a fake name and email address - as long as the fields are populated, no matter the content, it will work!
While she may not answer your question right away, Dharma certainly reads everything you submit. Check back often to see when the answer to what's been plaguing you has been posted.
Dharma can't wait to hear from you...